Model: Jerkbait 120 SP
Length: 4-3/4" (120mm)
Weight: 5/8 oz (18g)
Type: Suspending
Depth Range: 5-6 ft.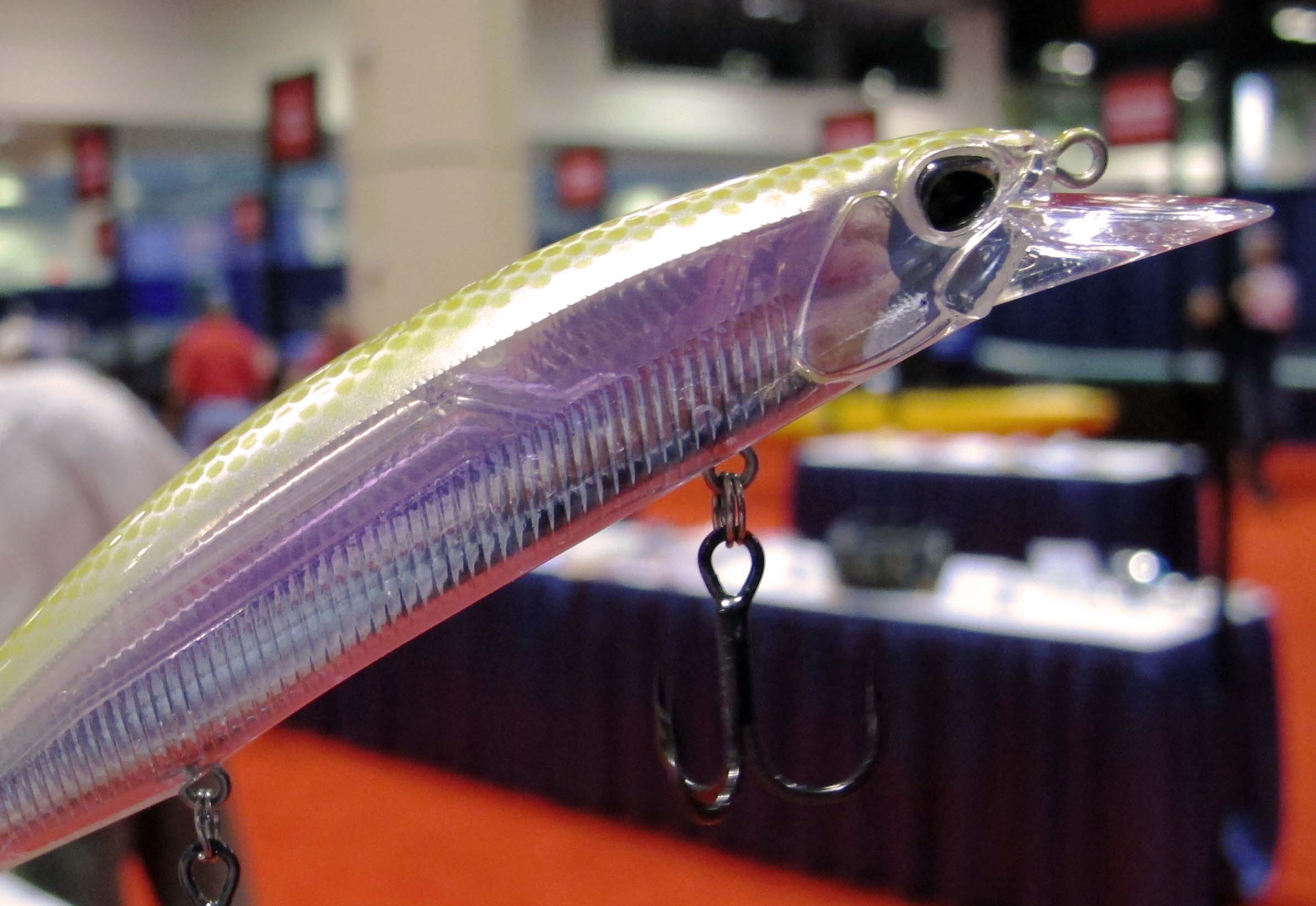 Introduced in 2011, this is one of the newest and most advanced designs of jerkbaits on the market. It's a large size jerkbait to attract big fish and heavy enough to cast far featuring a fortified lip that won't break off.
The internal moving weight transfer system is a lure engineering marvel. With it, DUO introduce a new concept of dual "Bunk Bed" raceways that let two tungsten balls roll down separate (upper and lower) tracks to the tail to extend casting distance, flight stability and accuracy. On retrieve, the tungsten balls bunk bedded down in separate belly baffles where they knock against the body walls.
Jerkbait 120SP attracts fish from a wide area also thanks to its dual sound patterns. In addition to the two large tungsten balls creating a low pitch tone, it also includes smaller steel rattle balls in a separate chamber emitting a high pitch tone.
The bold, flat-sided body and its high pitch rolling action create an intense flashing and water-stirring ability. The lure also responds very well to rod work, staging a sharp flashing and darting action. Twitch it, jerk it, pause it, but most of all, it's the suspending action that's incredible.
Even with heavy duty hooks on it, 120 SP has a true "weightless" suspend for stealth fishing and long periods of suspend time. In this regard, it has capabilities to earn a special place in anyone's tackle box.
Drifting suspending lures with the current to hard to reach places is one of the most secret styles of lure fishing. Having a super long suspend time means the ability to drift the lure into hard to reach places like behind pillars and into places till the lure is not even in a straight path to the angler guaranteeing to reach any fish you after, no matter where they are hiding. DUO will reveal more of the 120 SP's secret suspending nature in future product information.
"All our models, the plastic ABS bodies are put together without using glue, but by solvent welding the bodies and joining them together by hand – giving them a strength superior to lures glued by other processes. The painting process is also done by hand, usually in 5-7 layers making sure to provide the highest possible standard in both color range and finish, giving our color superior appearance. As the "Nippon Quality" tag on the packages proudly states, our products are 100% made in Japan," says DUO's legendary lure designer Mr. Adachi.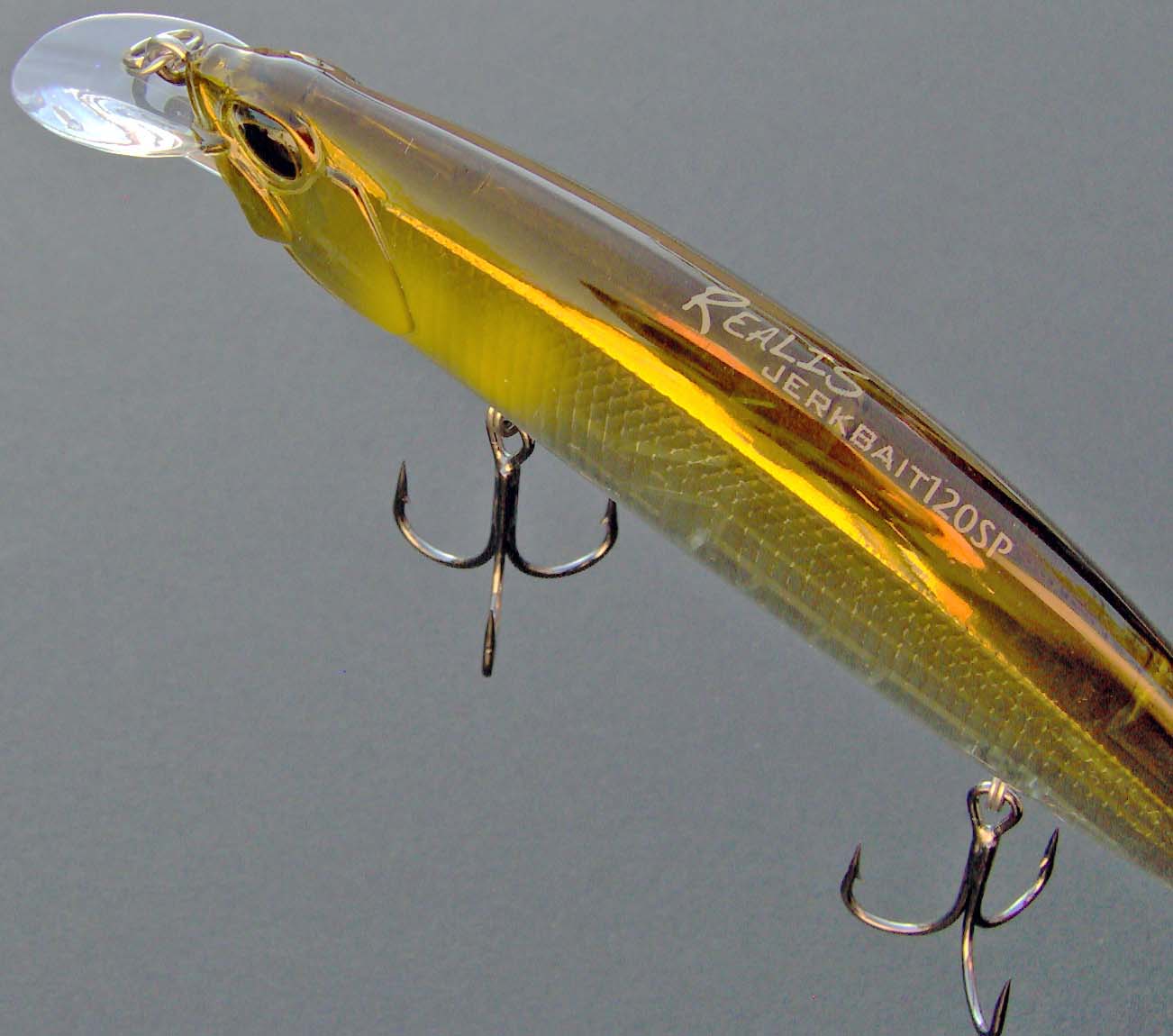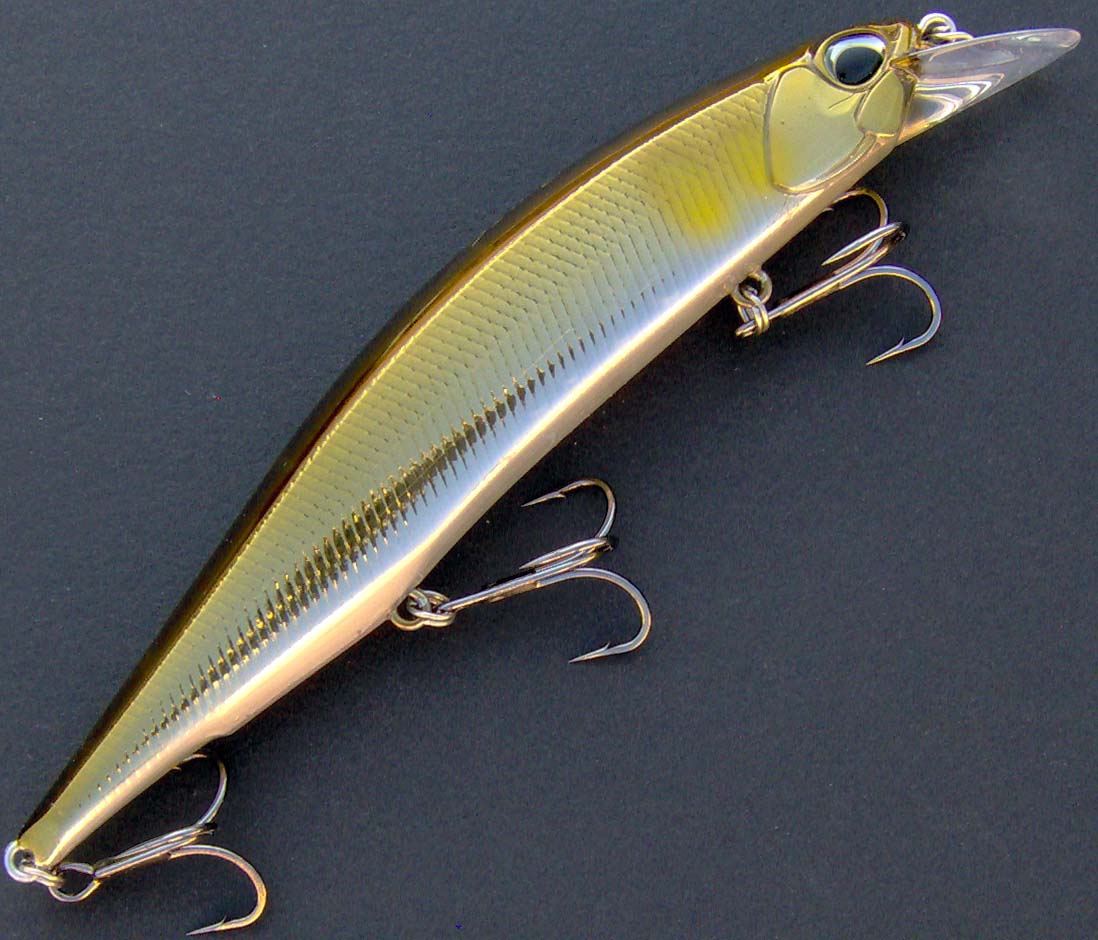 DUO REALIS JERKBAIT 120 SP ~ Suspending ~ R50 Ayu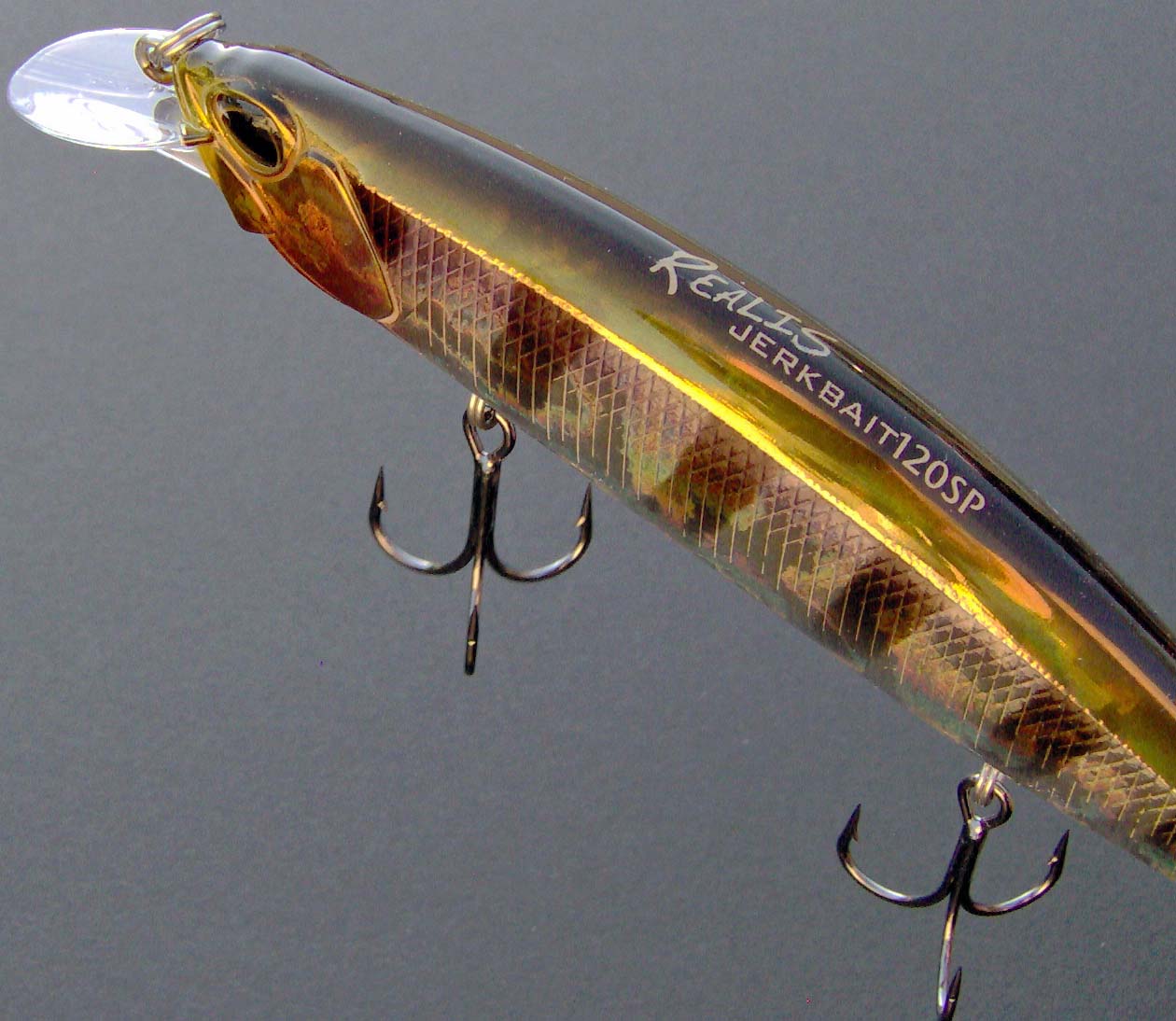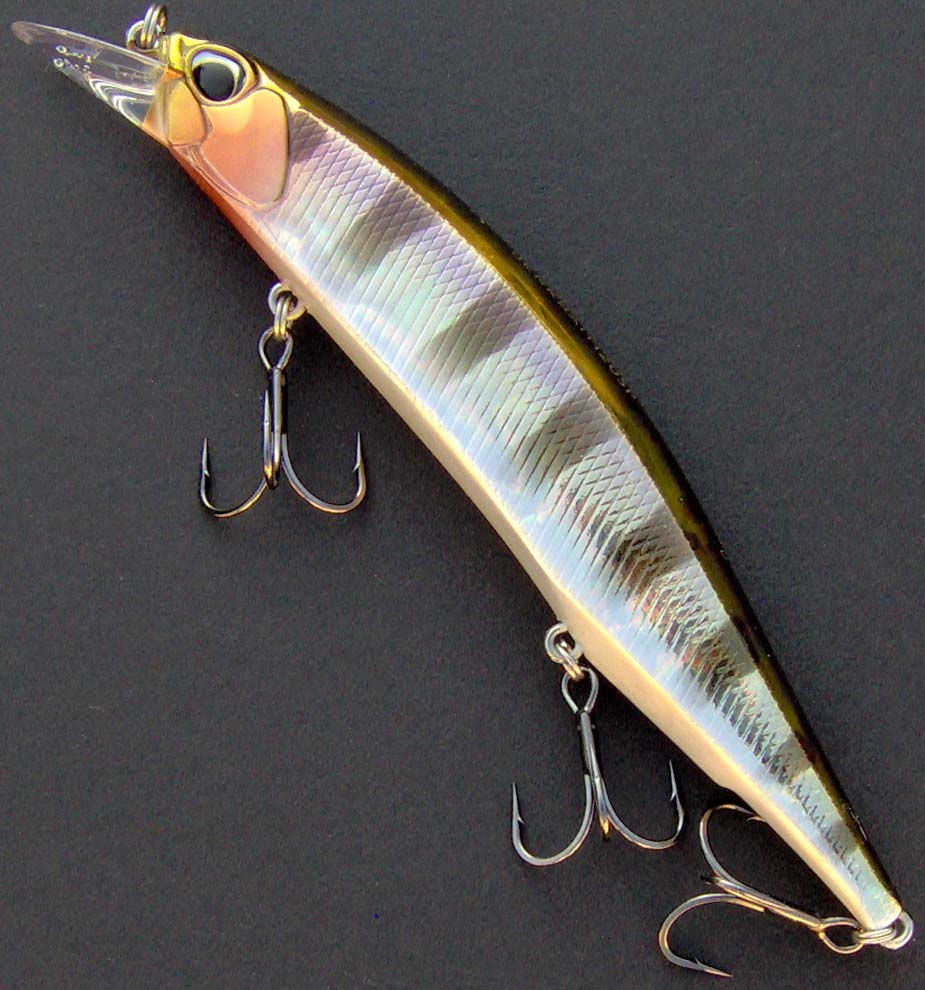 DUO REALIS JERKBAIT 120 SP ~ Suspending ~ D58 Bream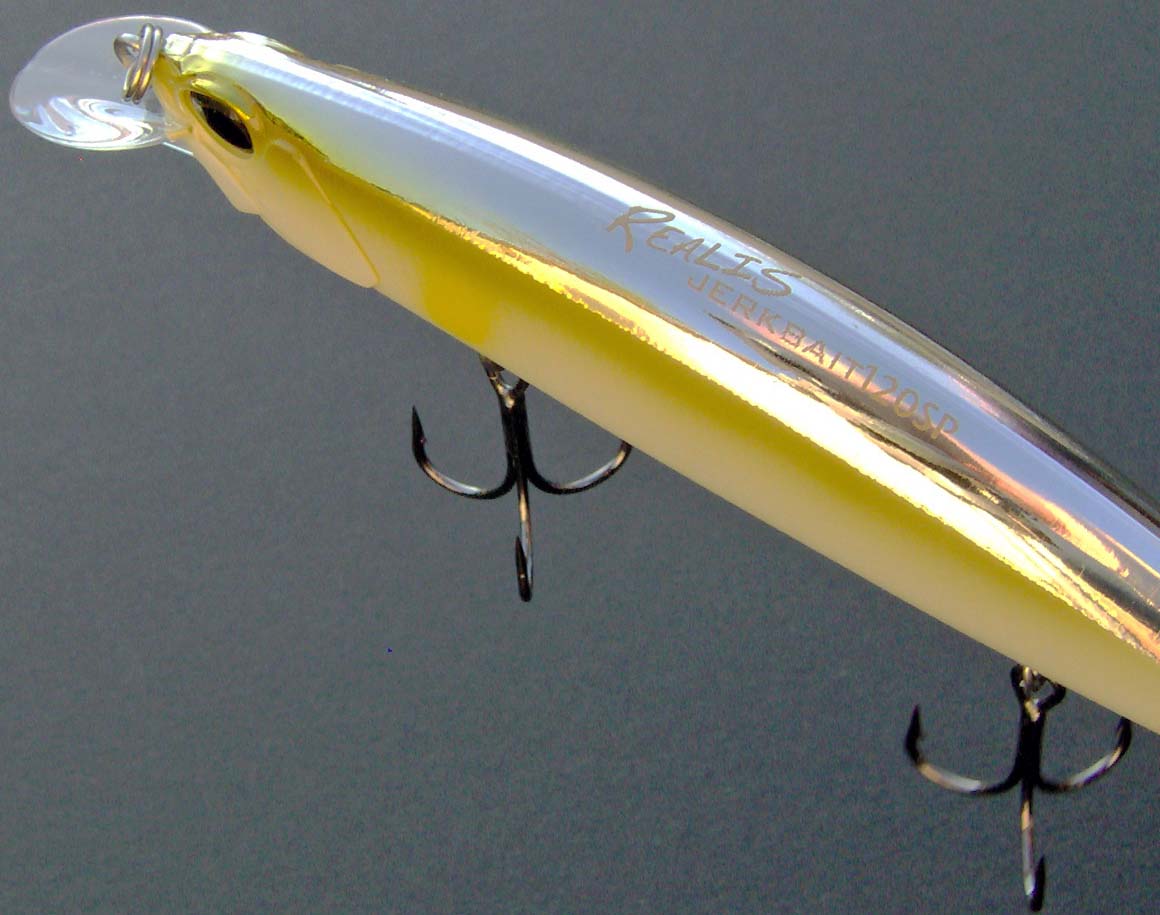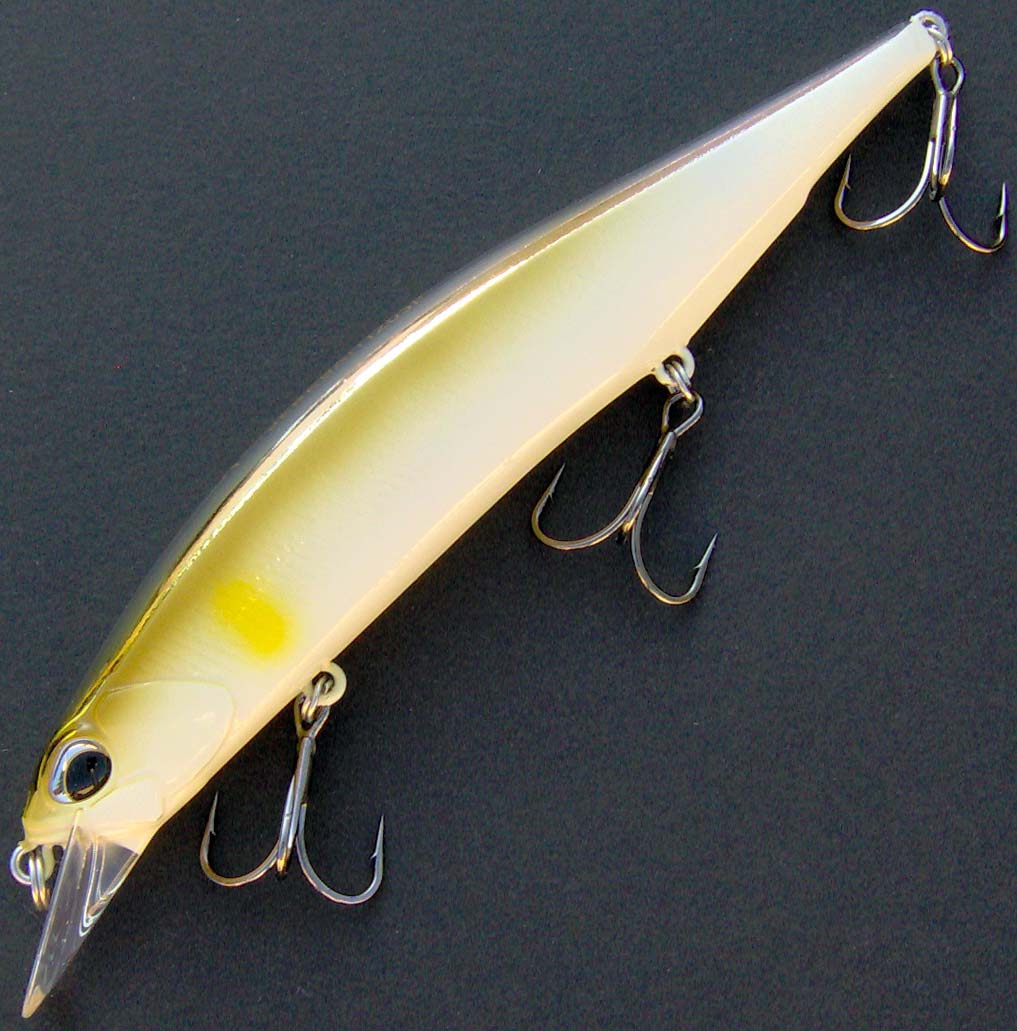 DUO REALIS JERKBAIT 120 SP ~ Suspending ~ S70 Dead Ayu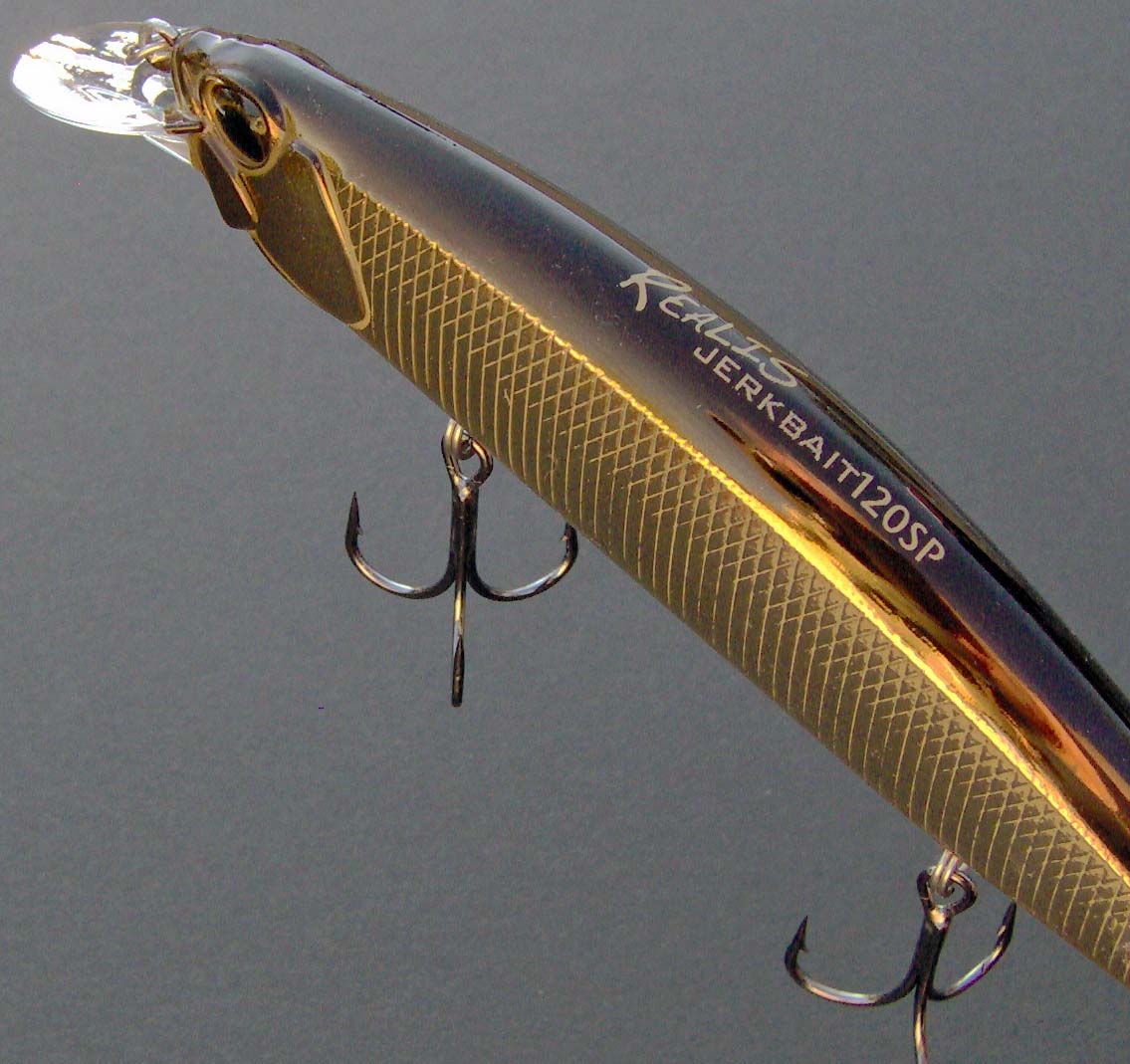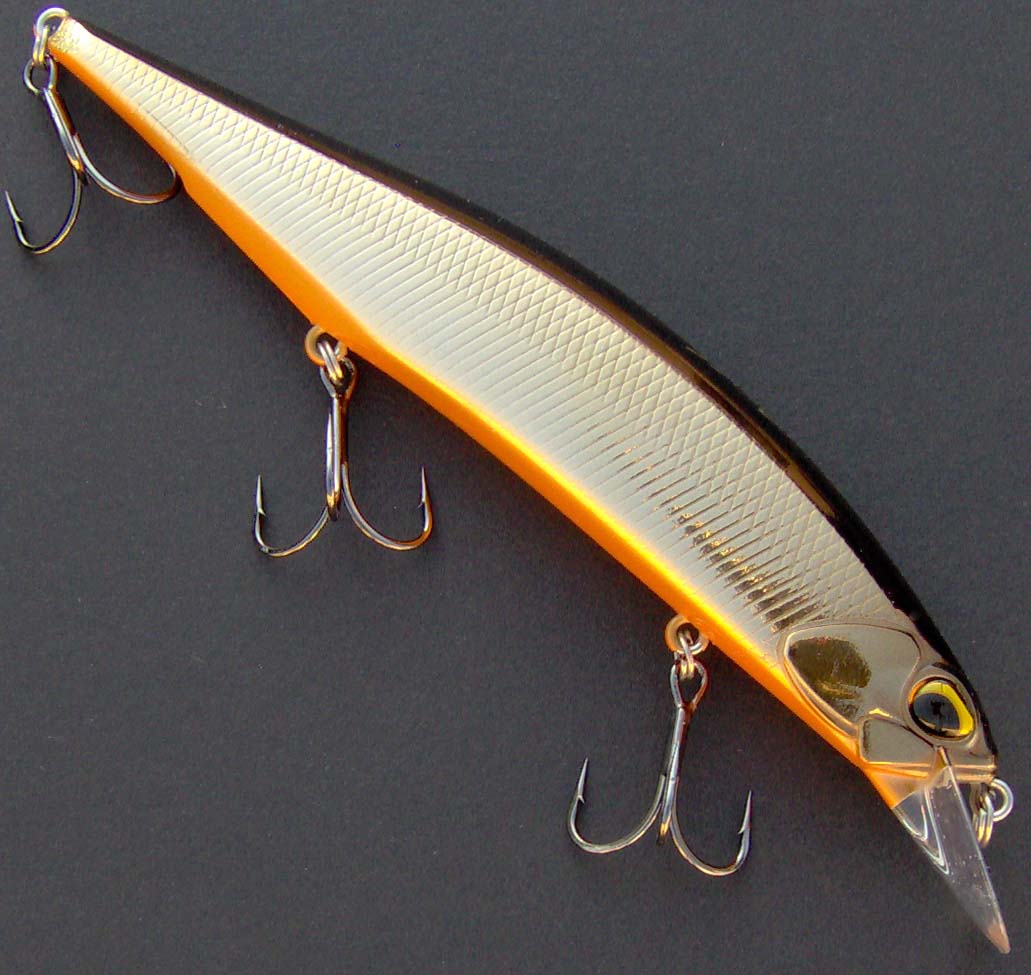 DUO REALIS JERKBAIT 120 SP ~ Suspending ~ S54 Gold Flash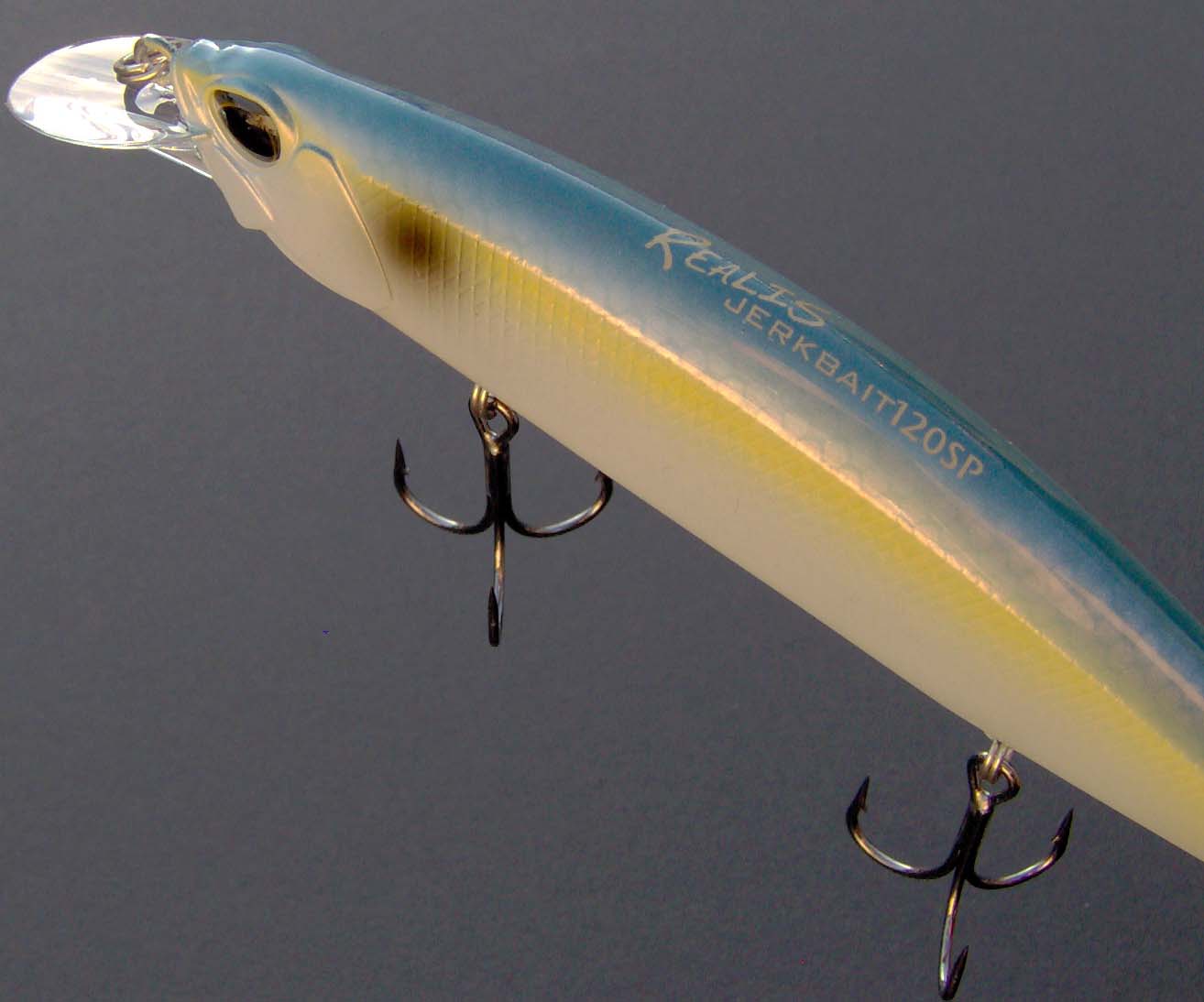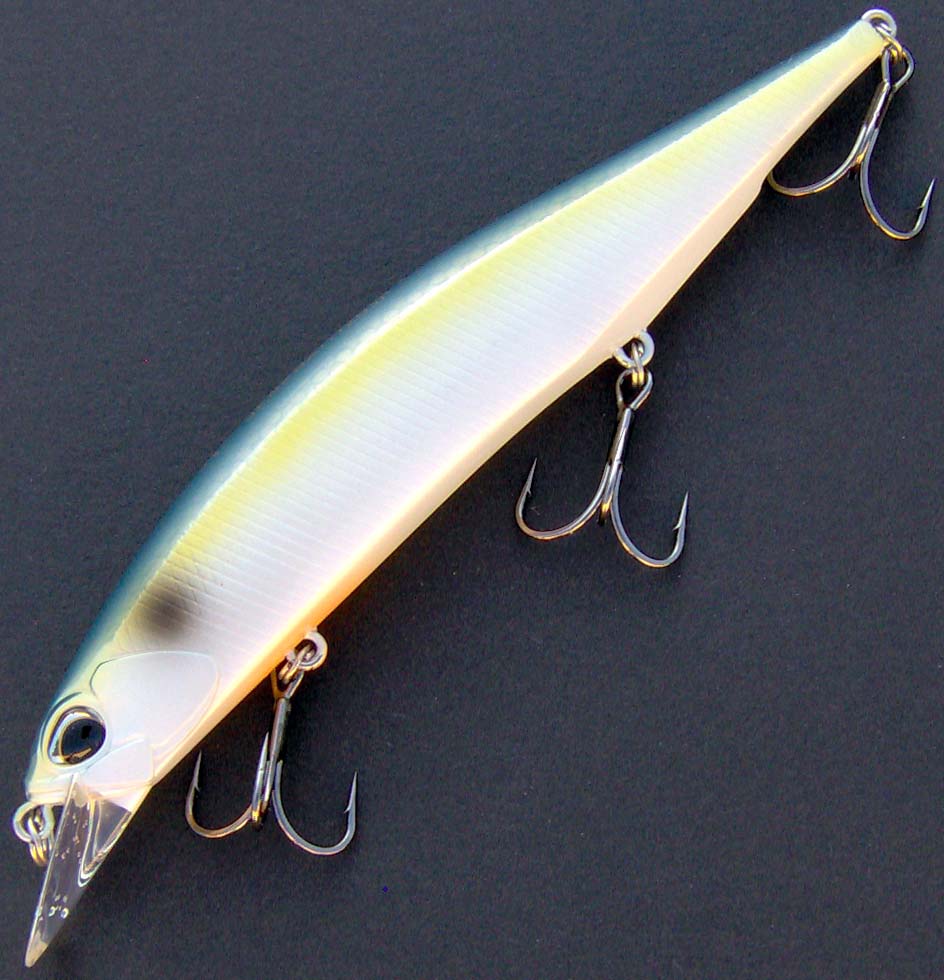 DUO REALIS JERKBAIT 120 SP ~ Suspending ~ P22 Sexy Shad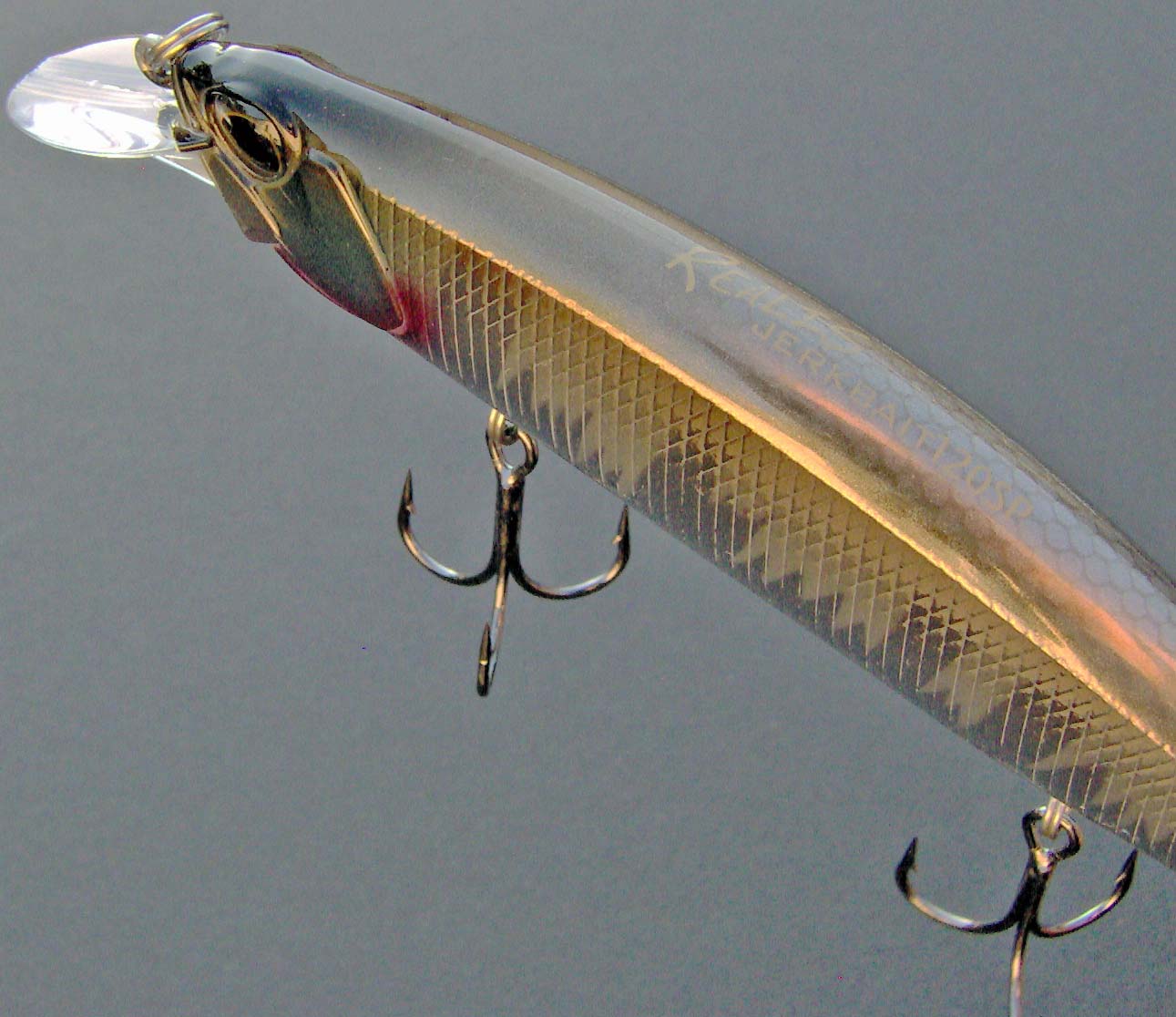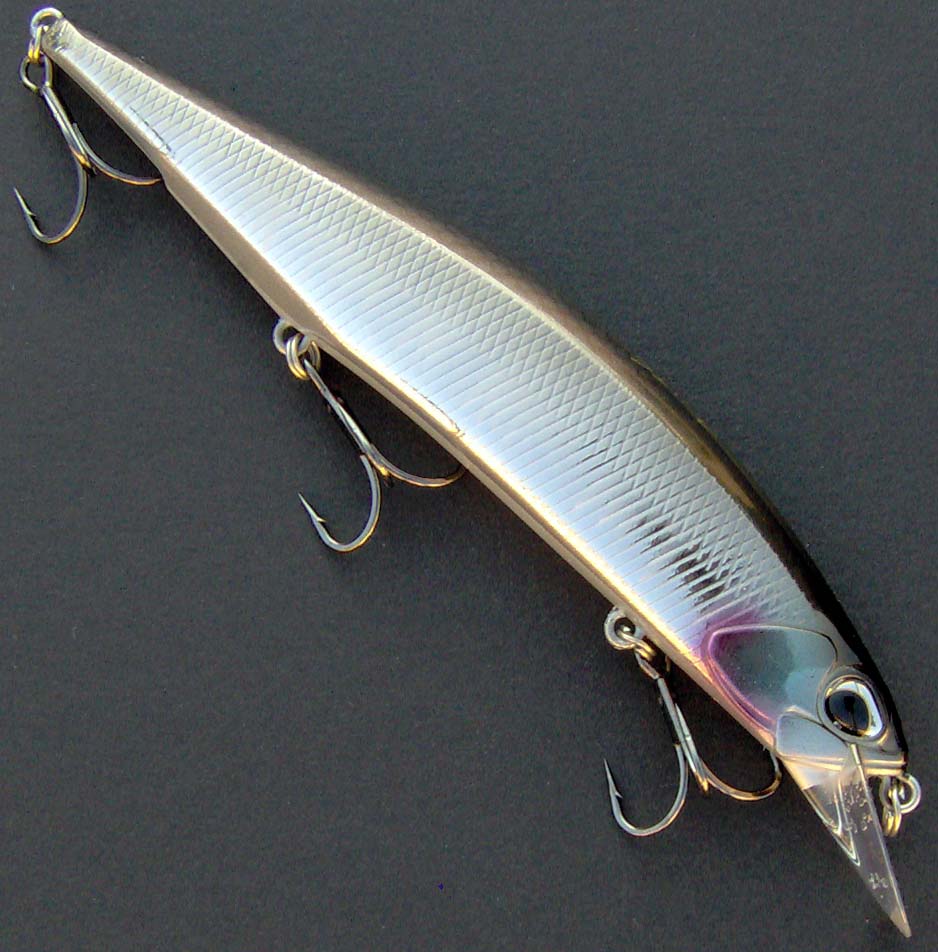 DUO REALIS JERKBAIT 120 SP ~ Suspending ~ S86 Silver Oikawa
For pricing and current availability, please visit www.BassdozerStore.com.
Thank you for your business. May your next fishing trip be your bass-t ever!
Bass-t Regards,
Russ Bassdozer