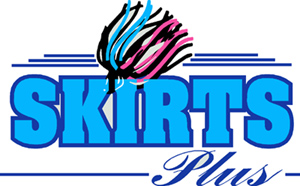 Skirts Plus Corporation has introduced their latest and greatest lure skirt material called Bio-Silk, a silicone-based material which takes the phrase "soft ands supple" to another level.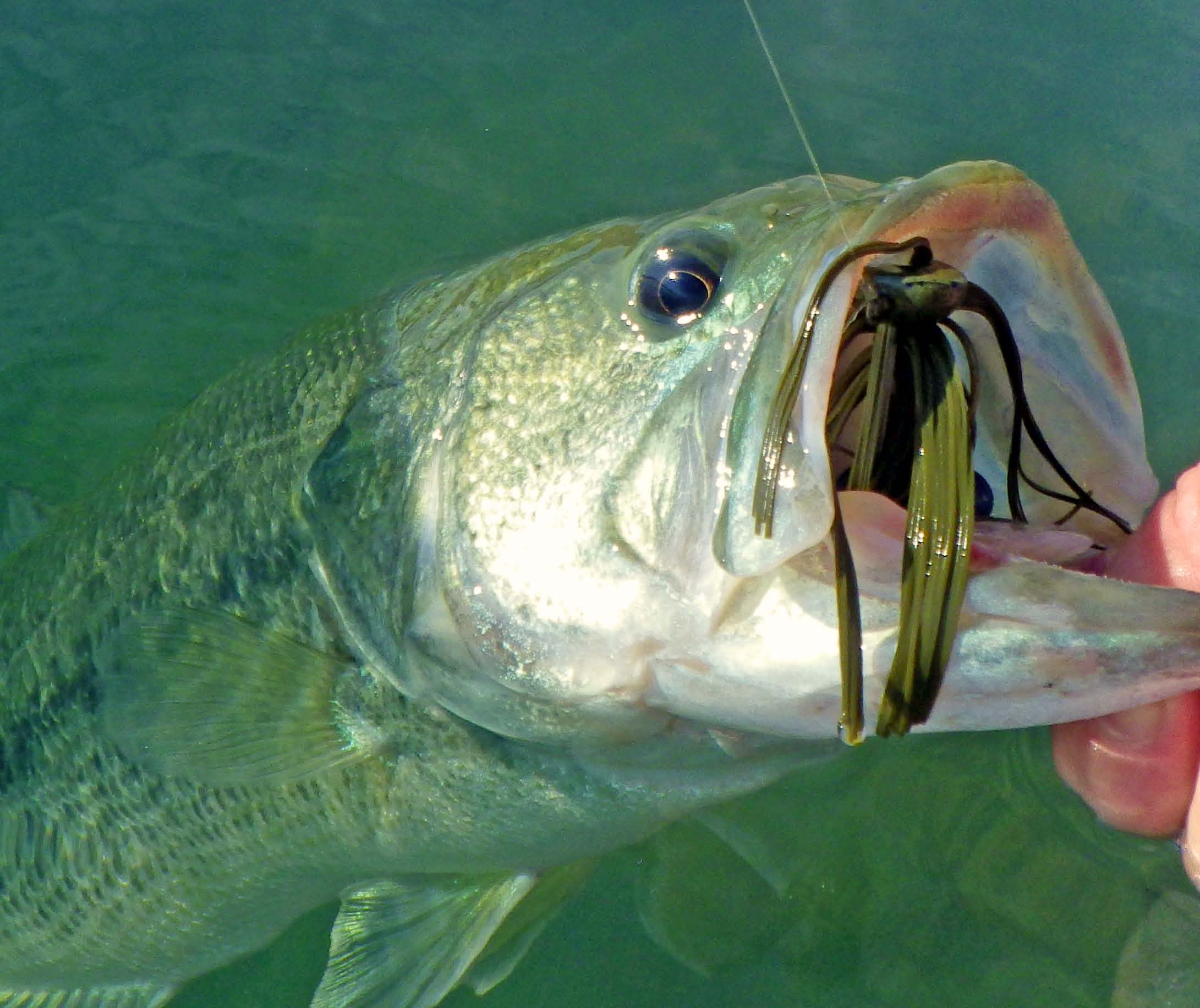 Words like springy, bouncy, slick, sleek, slippery, smooth, flowing are all adjectives that come to mind to describe Bio-Silk material. It's also very well-mannered and tangle-free. This all distinguishes Bio-Silk from conventional silicone skirt material.
The silkiness of Bio-Silk mimics the soft feel of the "old school" flat rubber skirts that were predominant in the 1970s and 1980s.
All the colors are totally opaque (solid) without any hint of transparency - and no glitter, flake, pearlescent or additives. Just solid colors, like the old flat rubber
The Bio-Silk colors really outclass the ashy, pale old flat rubber colors. Bio-Silk is far sharper, vivid and "pops" better than the old flat rubber colors ever could! Also, Bio-Silk won't dry rot or stick together like the old flat rubber.
Approximately 5-1/4" total length. All skirts have 44 to 50 backward- and forward-facing silicone rubber strands, making 88 to 100 individual loose ends. That's a lot of skirt.
The way the strands are banded and tied together by Skirts Plus is with their standard latex rubber collar. The retainer band is put off-center to create one short side and one long side. Usually, the long side is put on facing forward, but you have a choice how you want to put it on, and it is fun to experiment with trimming the strands to produce different bait profiles.
The collar band has molded-in holes to accept rattle pods or not. Rattles not included. Rattles sold separately at BassdozerStore.com
---
The price is per one (1) fishing lure.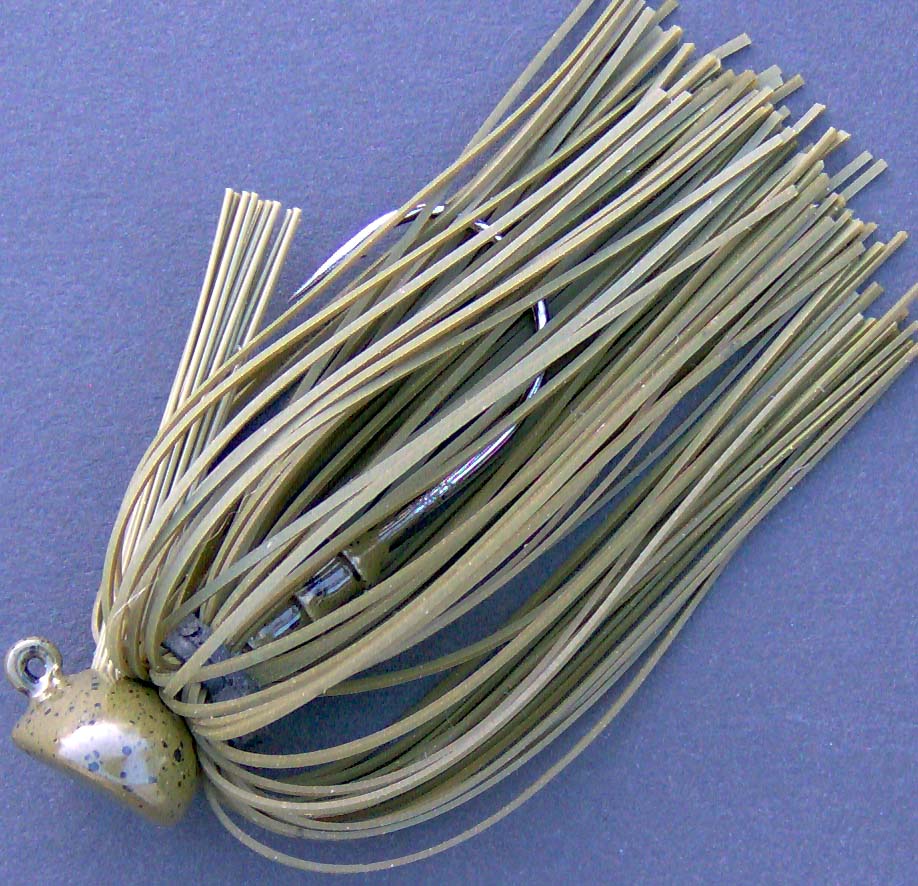 3/8 oz Flat Football Jig ~ Green Pumpkin Bio-Silk ~ Mustad 5/0 medium/heavy hook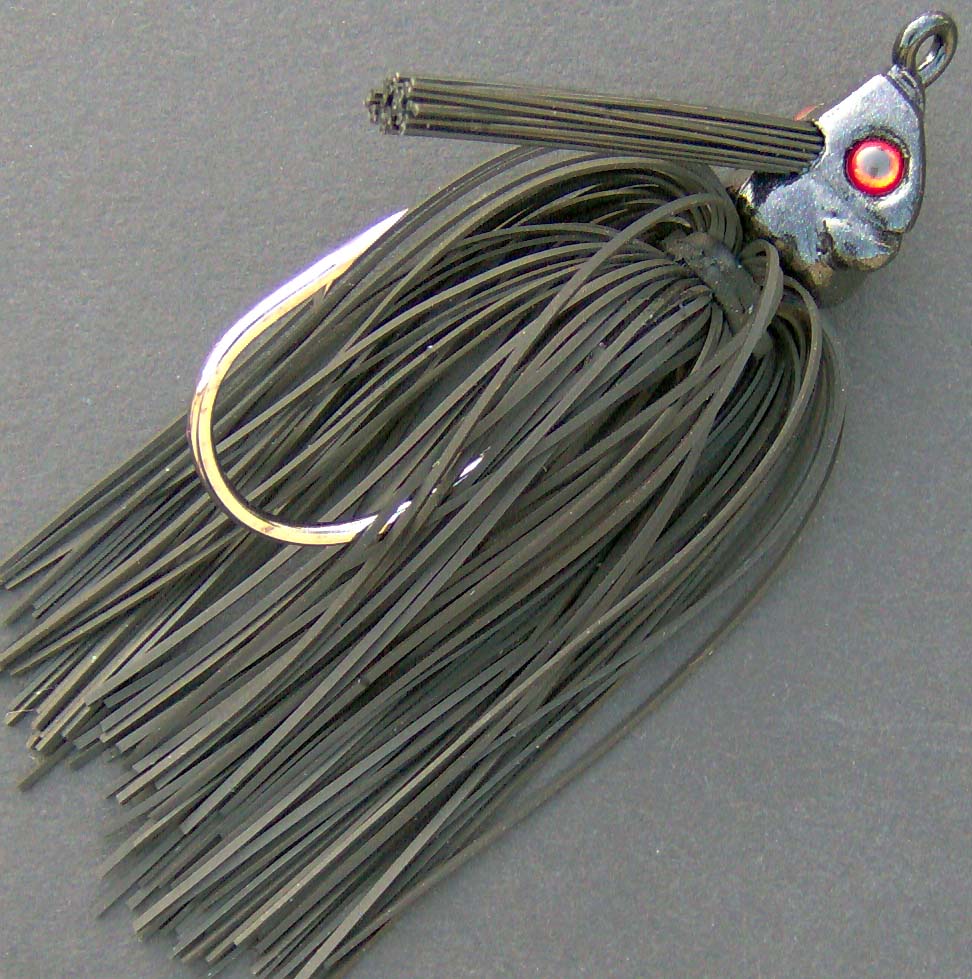 |
1/2 oz Alabama Jig ~ Black Bio-Silk ~ Mustad 5/0 flipping hook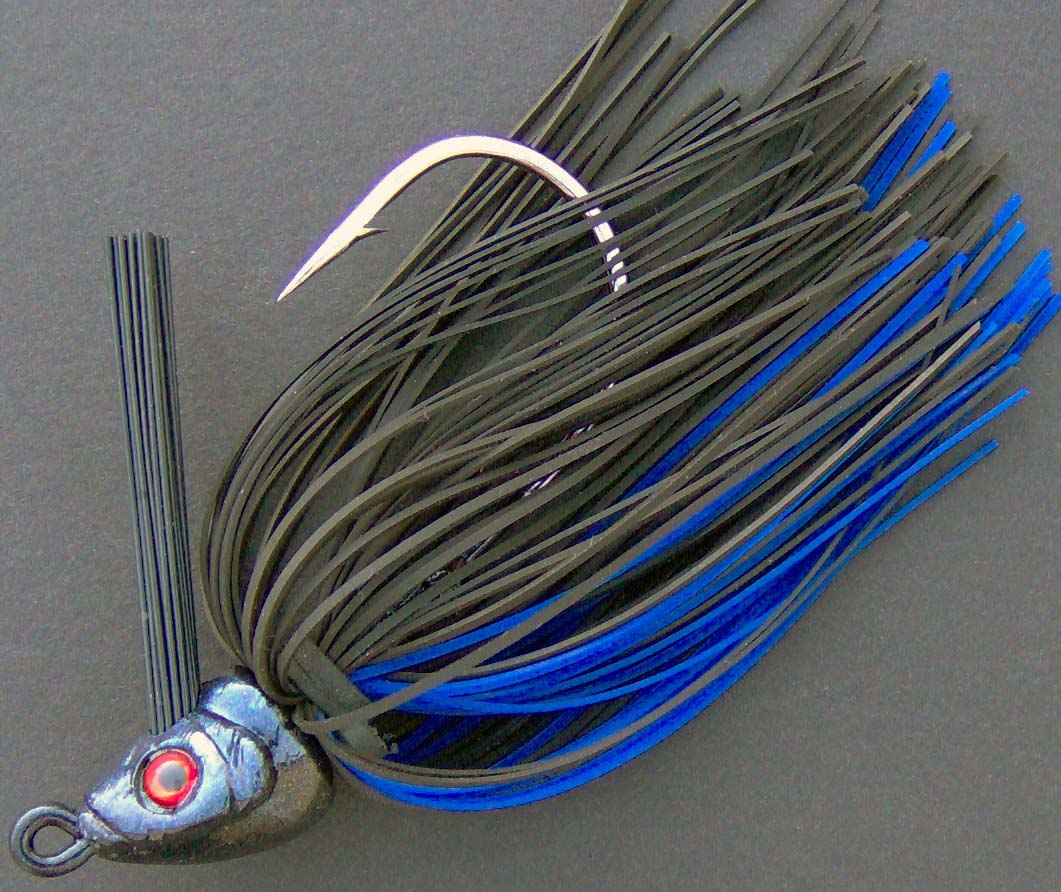 1/2 oz Alabama Jig ~ Black Blue Bio-Silk ~ Mustad 5/0 flipping hook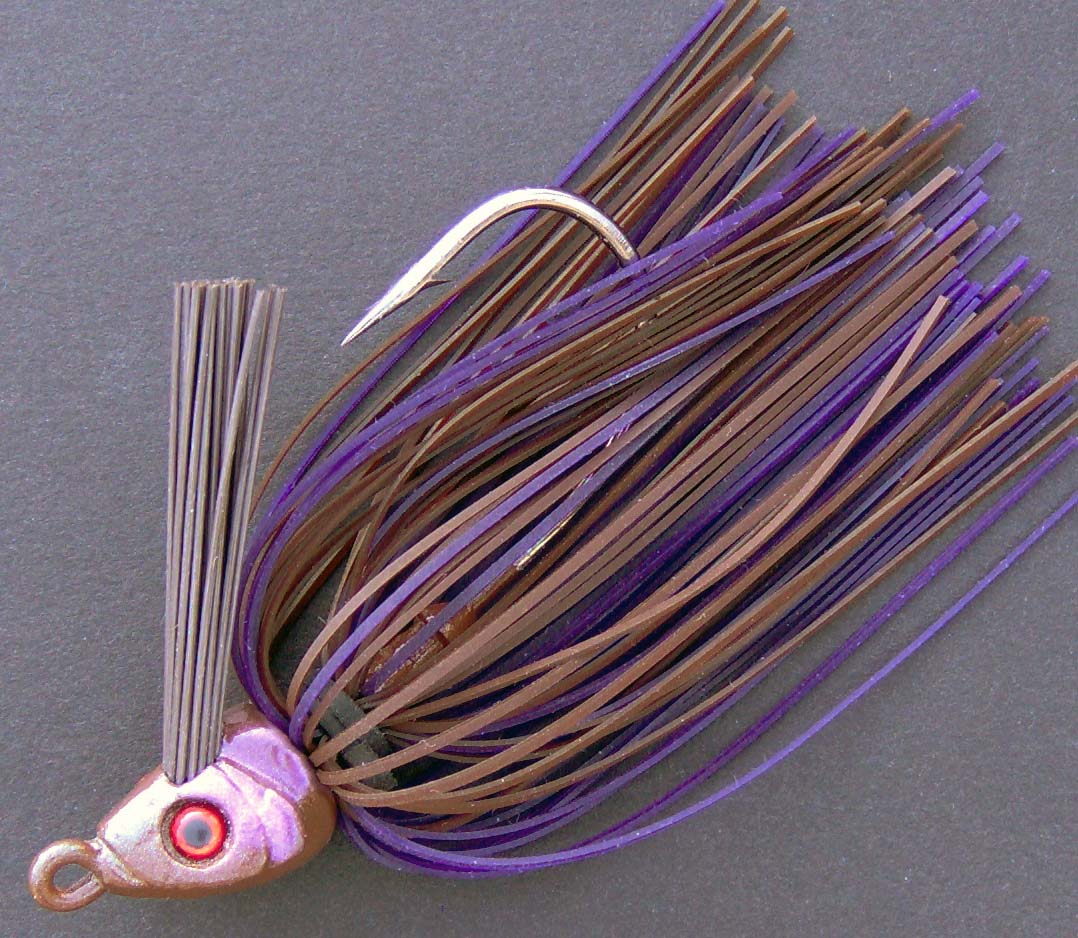 1/2 oz Alabama Jig ~ Brown Purple Bio-Silk ~ Mustad 5/0 flipping hook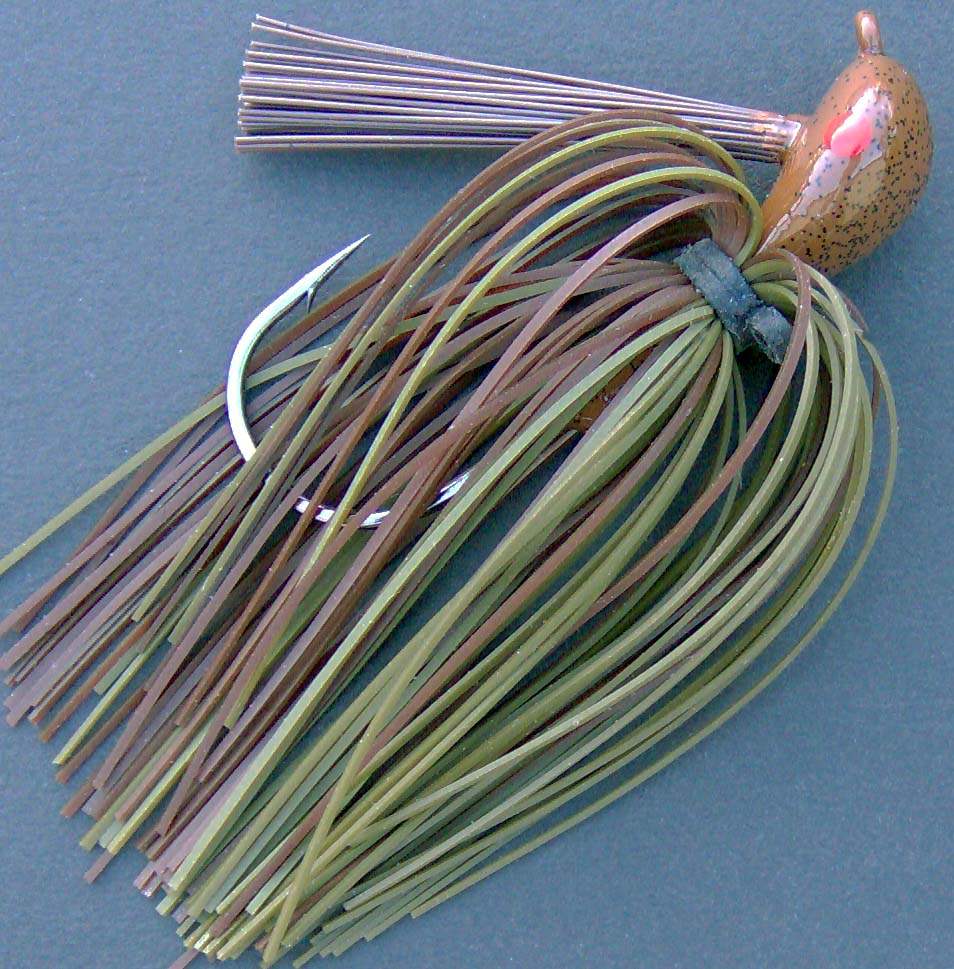 1/2 oz Arkey Jig ~ Brown Green Bio-Silk ~ Gamakatsu 5/0 medium/heavy hook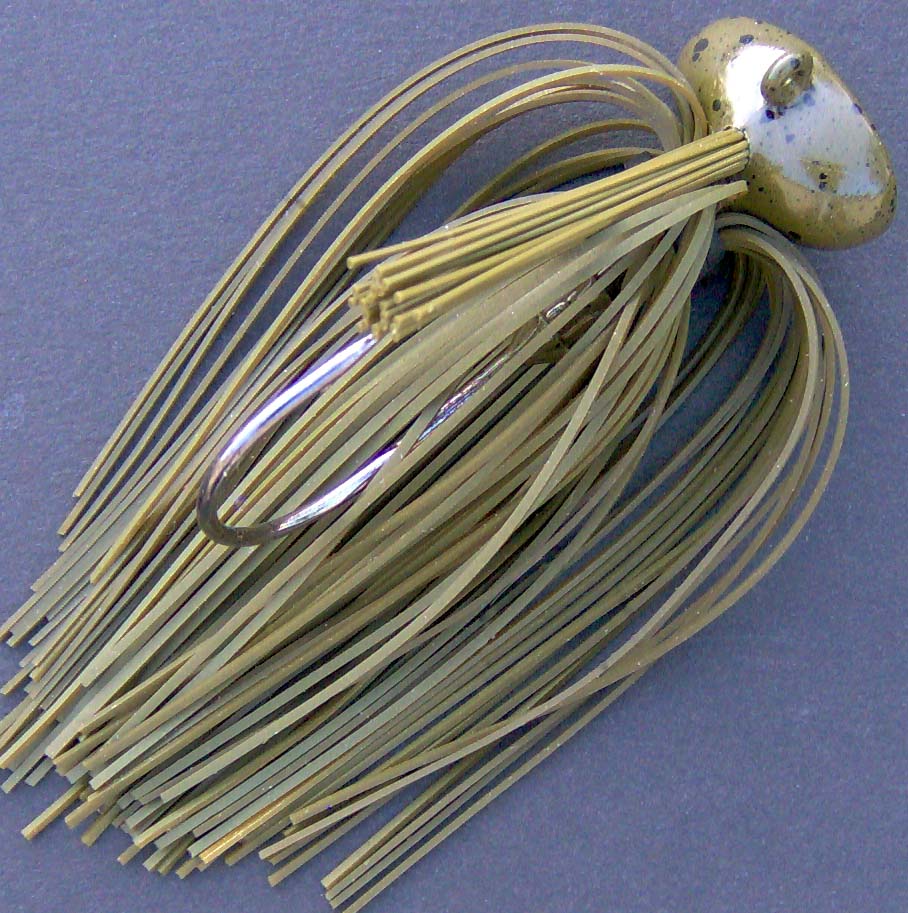 1/2 oz Flat Football Jig ~ Green Pumpkin Bio-Silk ~ Mustad 6/0 medium/heavy hook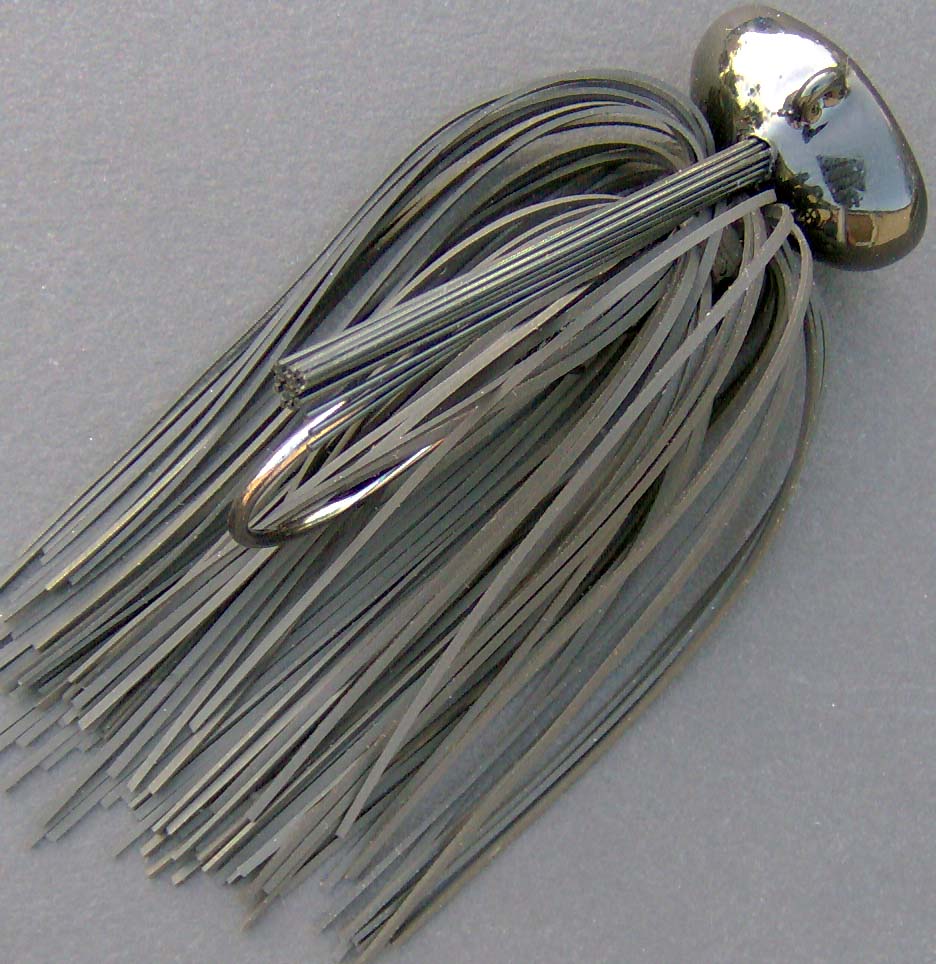 3/4 oz Flat Football Jig ~ Black Bio-Silk ~ Mustad 6/0 medium/heavy hook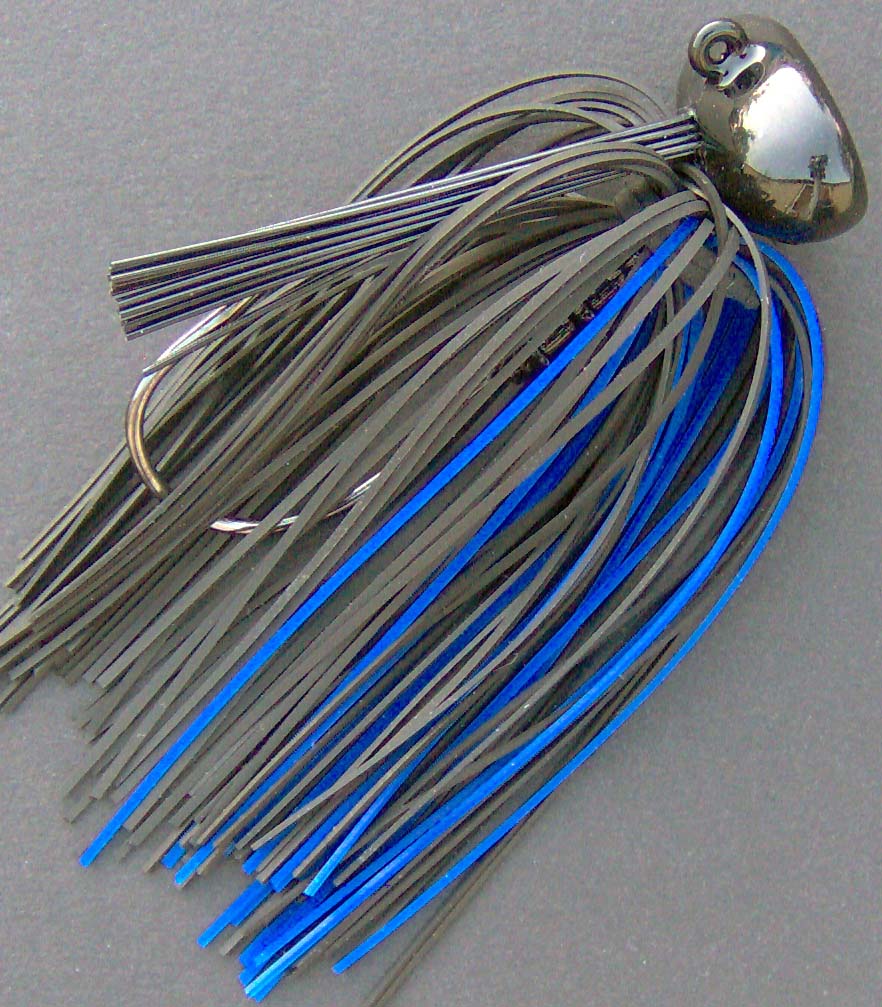 3/4 oz Flat Football Jig ~ Black Blue Bio-Silk ~ Mustad 6/0 medium/heavy hook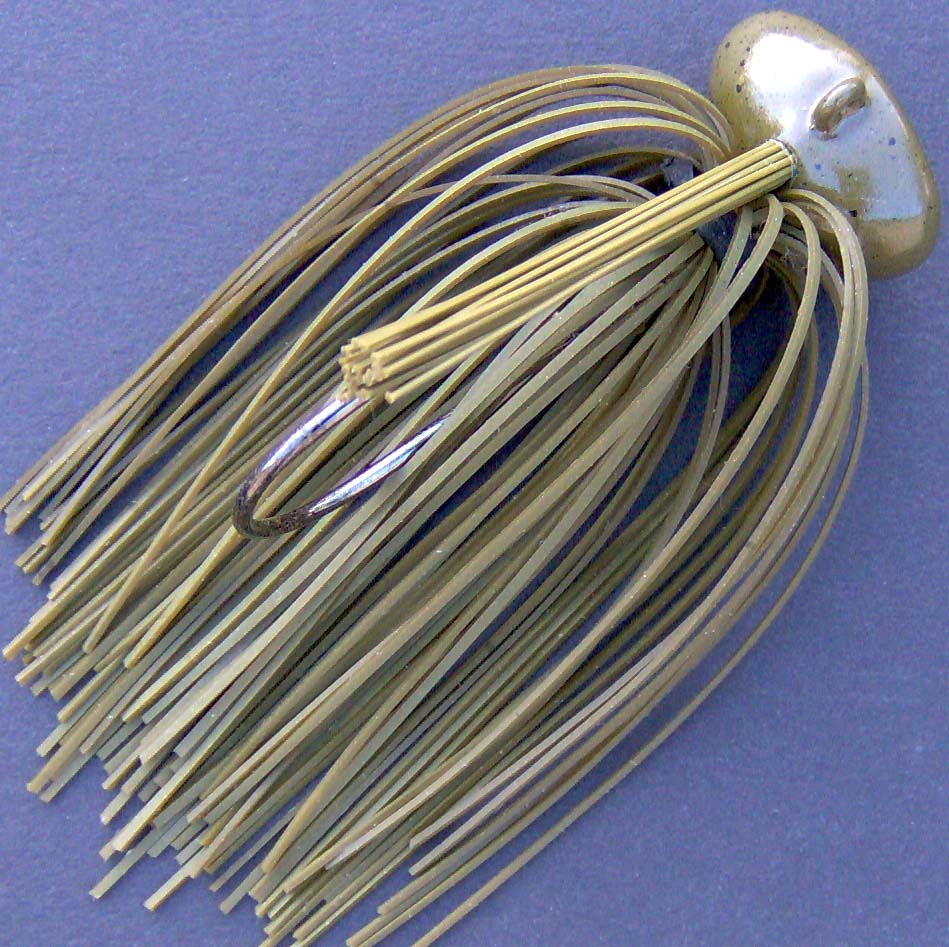 3/4 oz Flat Football Jig ~ Green Pumpkin Bio-Silk ~ Mustad 6/0 medium/heavy hook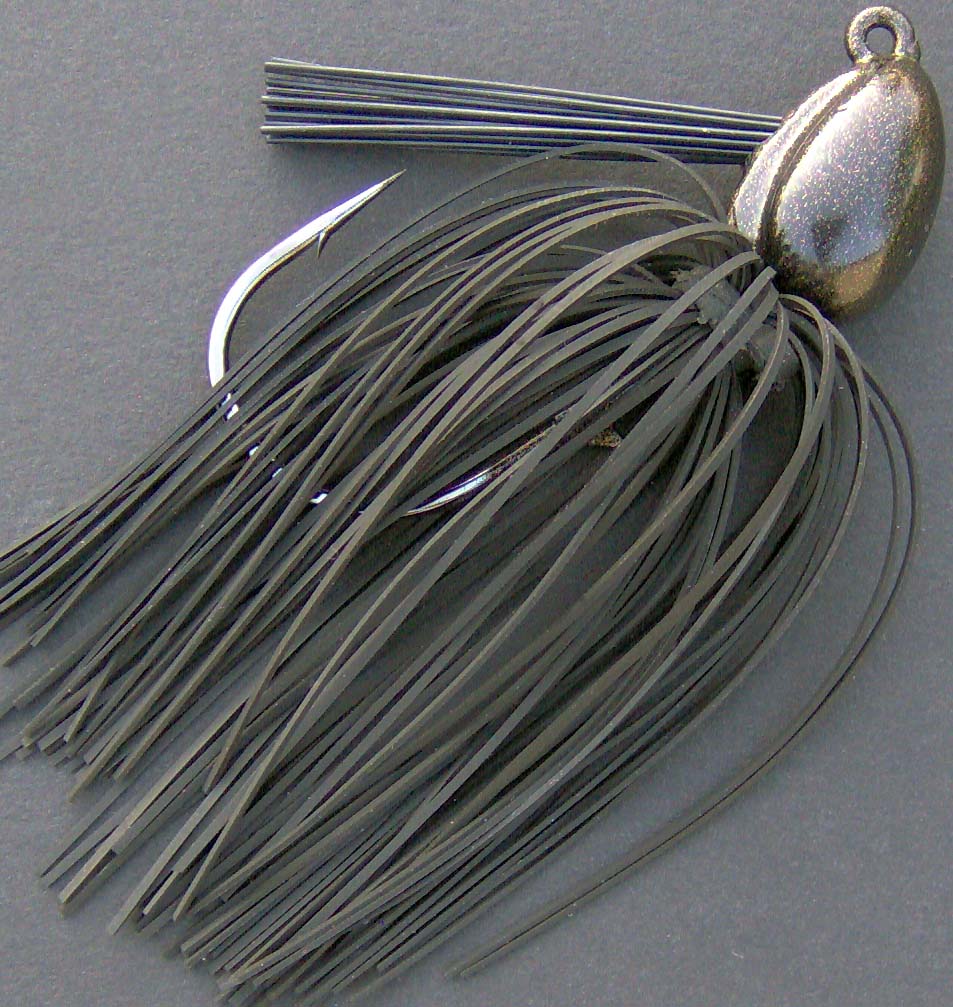 3/4 oz Punch Jig ~ Black Bio-Silk ~ Mustad 5/0 flipping hook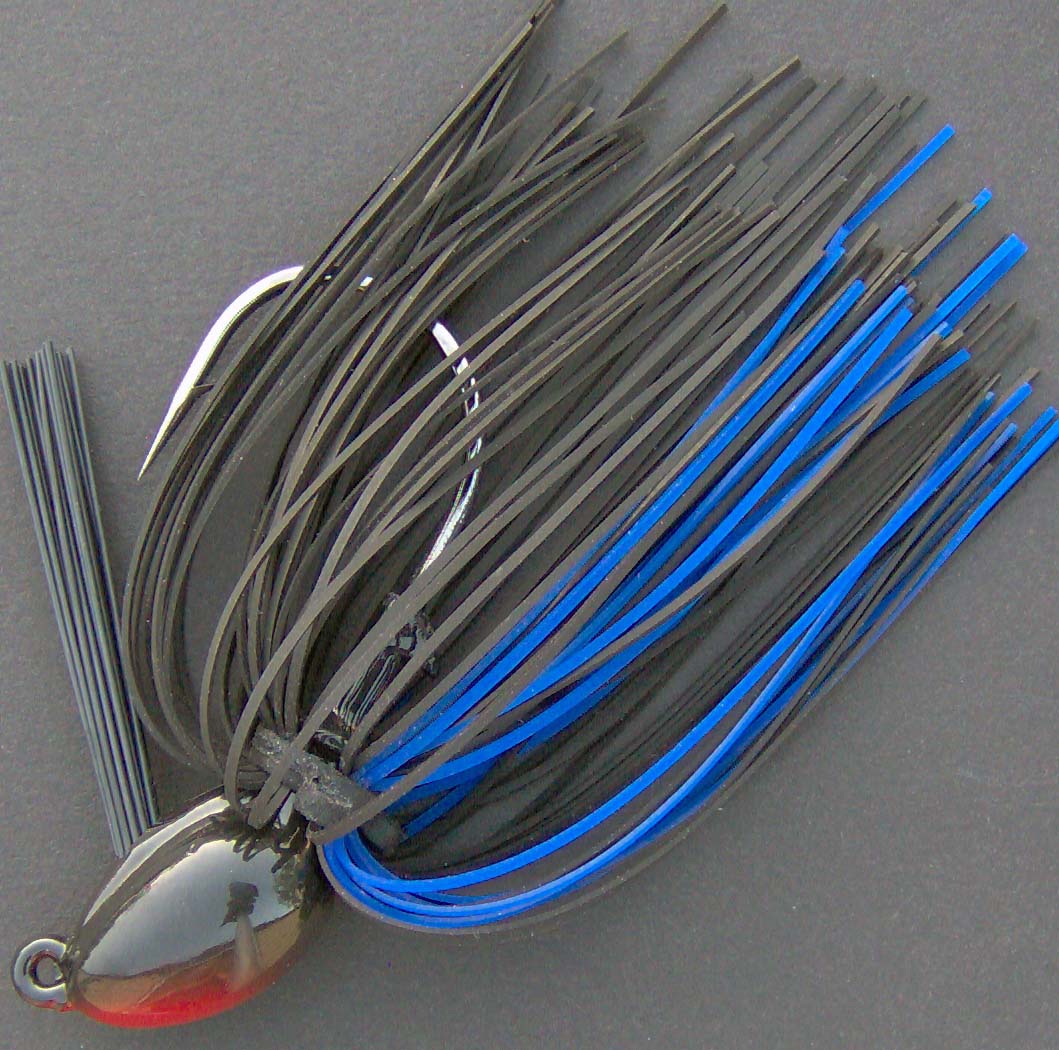 3/4 oz Punch Jig ~ Black Blue Bio-Silk ~ Mustad 5/0 flipping hook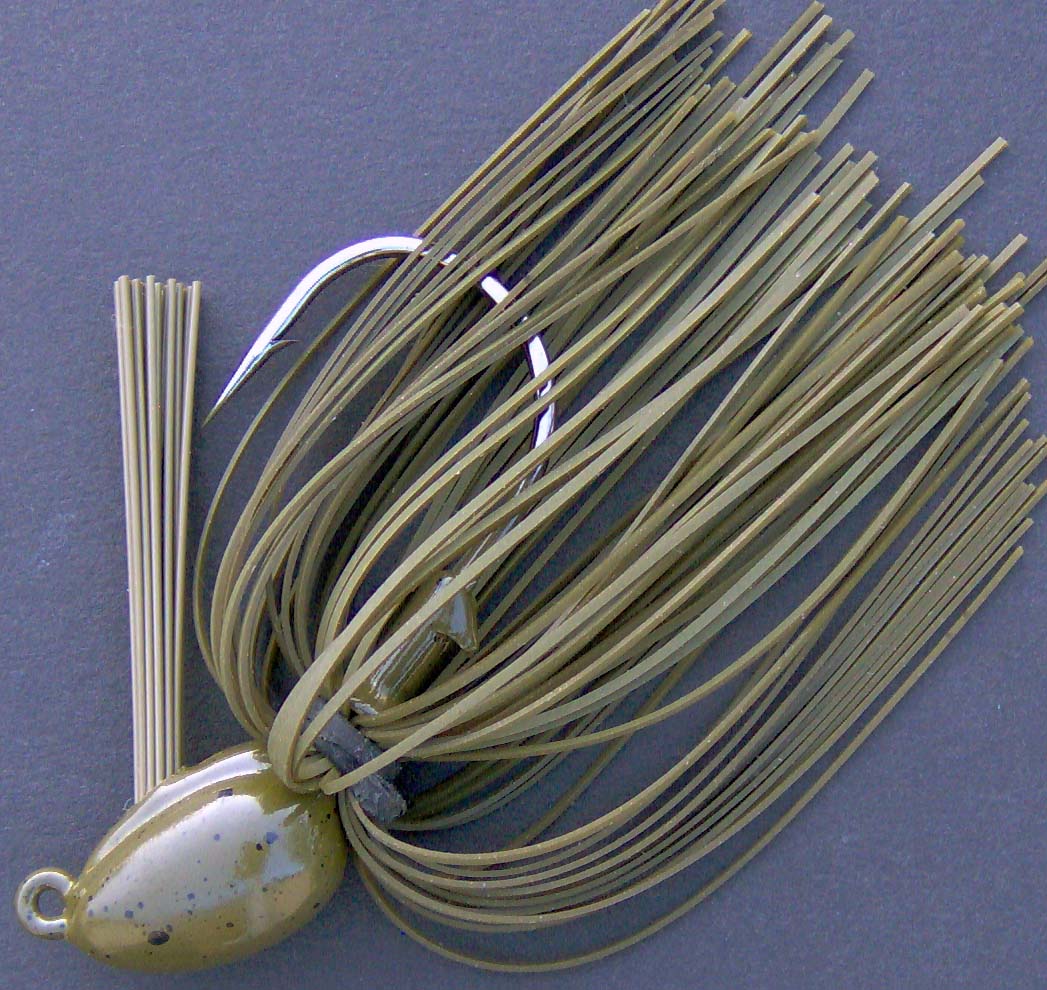 3/4 oz Punch Jig ~ Green Pumpkin Bio-Silk ~ Mustad 5/0 flipping hook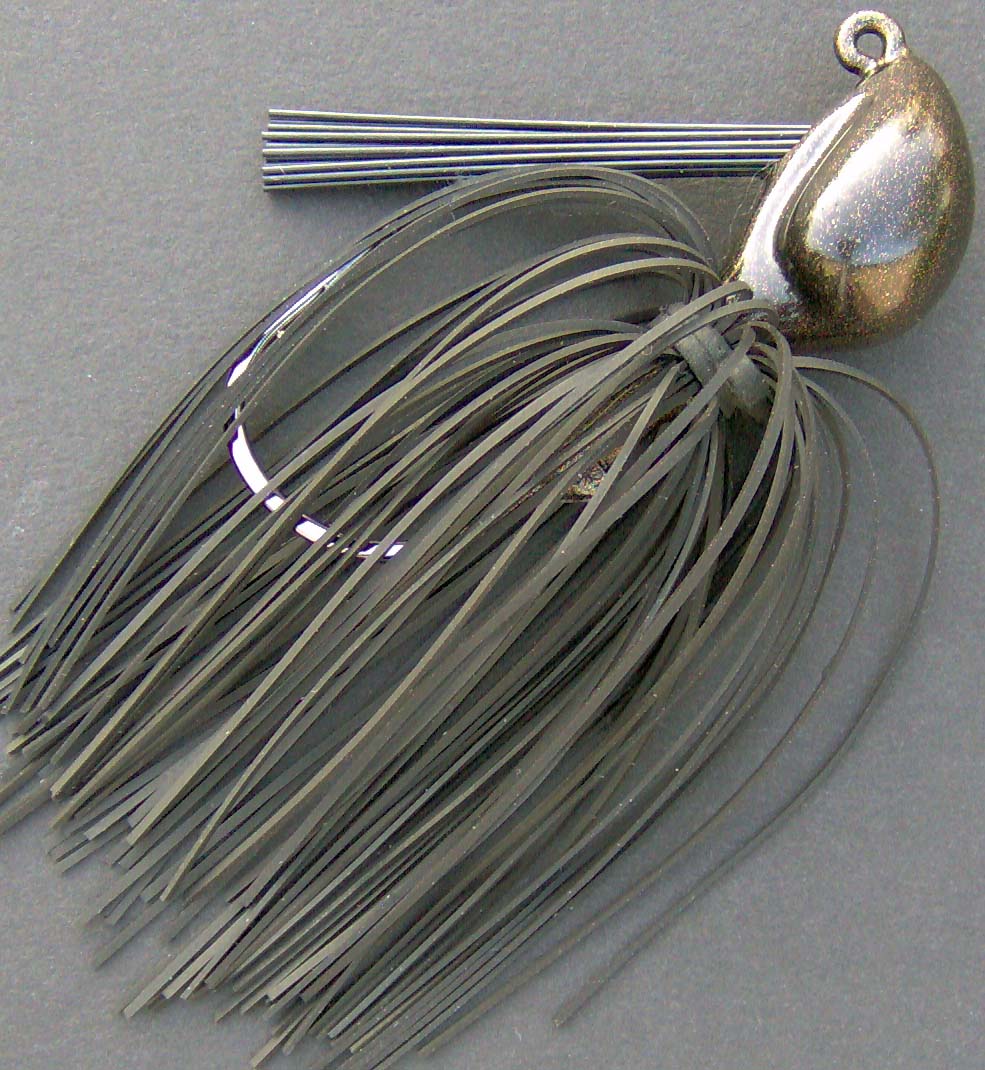 1 oz Punch Jig ~ Black Bio-Silk ~ Mustad 5/0 flipping hook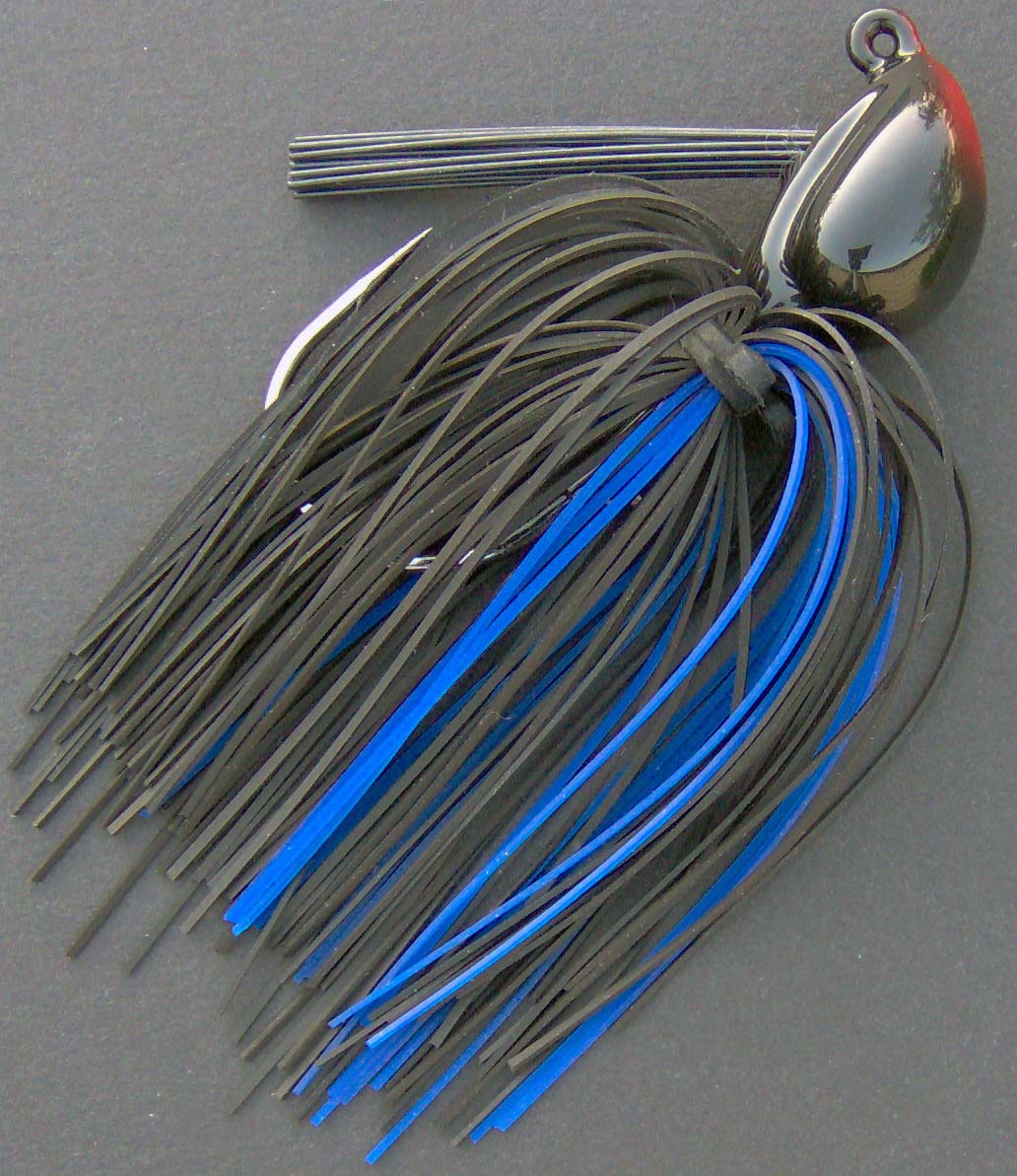 1 oz Punch Jig ~ Black Blue Bio-Silk ~ Mustad 5/0 flipping hook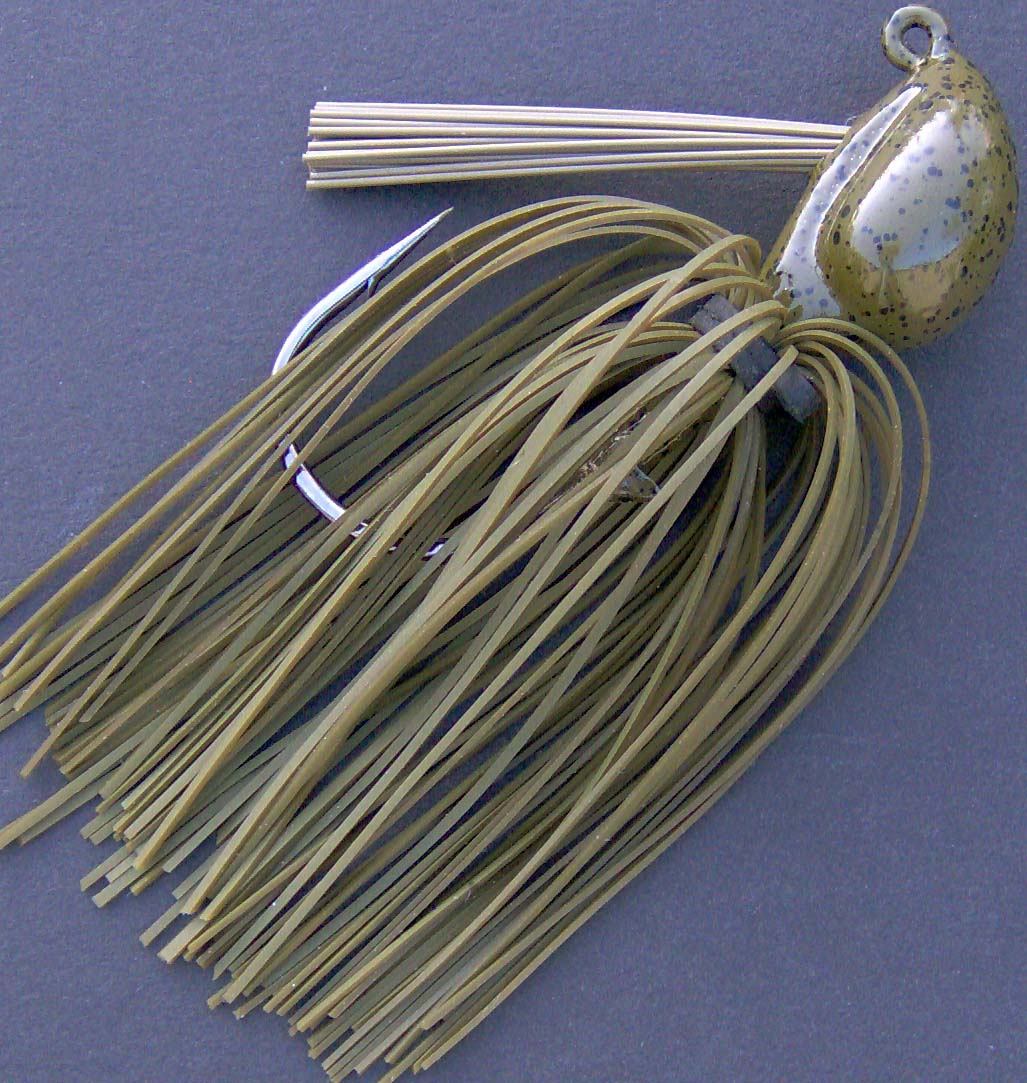 1 oz Punch Jig ~ Green Pumpkin Bio-Silk ~ Mustad 5/0 flipping hook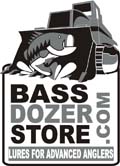 For pricing and current availability, please visit www.BassdozerStore.com.

Thank you for your business. May your next fishing trip be your best ever!

Regards,

Russ Bassdozer