| | | | | |
| --- | --- | --- | --- | --- |
| Model | Size | Weight | Type | Depth |
| Korrigan SR | 2" / 35 mm | 3/8 oz | Floating/Diving. Shallow runner. Silent. | 3-5' |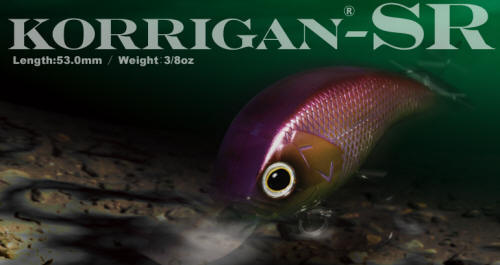 The Korrigan SR is a shallow running bottom contact crank that features a unique flat lip design, wide square back, fixed weight and is ideal for throwing in shallow areas around rip rap, hard bottoms, lay downs and stumps.
Square bills and shallow-running contact crankbaits have been one of the hottest categories of lures on the top pro tours starting with the Bassmaster Classic in February 2011 when the top three places - KVD, Martens and Remitz - used squarebill cranks to ground and pound through grass and stumps on the Louisiana Delta. Since then, 2011 has been the "year of the squarebill" when it comes to crankbaits.
Yet many anglers use squarebills one way only, and that's to use a shallow-diving version (the ima Square Bill is awesome here) to crash shallow shoreline cover like stumps and to rap against hard, rocky bottoms such as found along riprap banks, which is most effective in the dim conditions of early morning and dirty water. As the day brightens, the early morning squarebill action dies off, and many anglers don't make the move - or have the correct lure in their arsenal to let them continue to use this same ground-pounding approach, only a few feet deeper and further off the bank during late morning and mid-day.
The deps Korrigan SR is such a tool that's most anglers are missing. The Korrigan SR runs a little deeper (3 to 5 feet) making it ideal for knocking the bottom loose later in the day when bass characteristically pull further back (but not too far off) from the very shoreline. These fish are often undetected and aren't caught by anglers who don't make this mid-morning adjustment to their contact cranking patterns.
Automatic Kickback Action
It is cleverly designed to trigger its own strikes. How does it do this? When the water that catches from it's uniquely designed flat lip releases, a kickback in the bait happens. This "automatic warped action" mimics a baitfish trying to escape its prey.

Snagless Bottom Knocking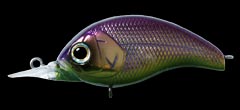 The flat-angled lip allows the bait to crash hard against shallow structure while it avoids getting hung up. Typically, this type of flat-angled lip is found on deeper range cranbaits but designers of the Korrigan were able to make it work so the bait hunkers down and produces that bottom knock known to trigger strikes.
---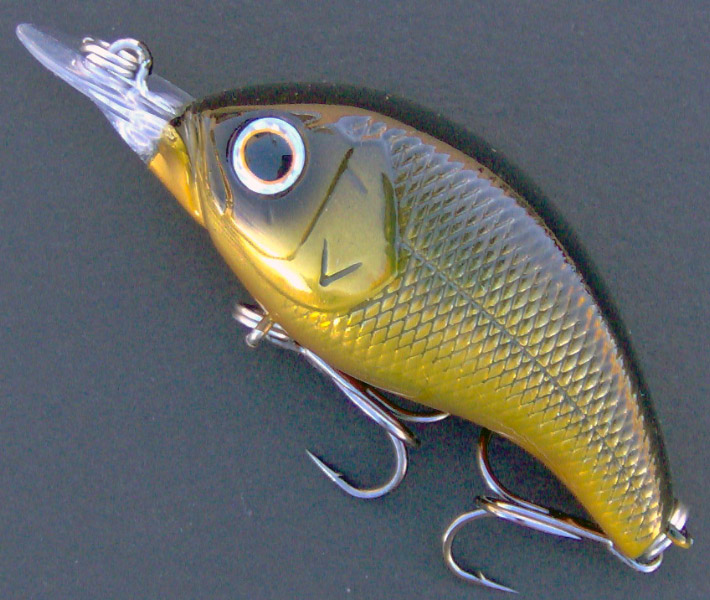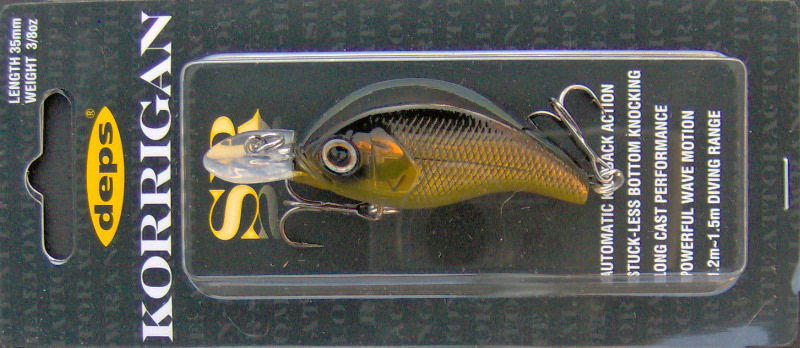 deps Korrigan SR ~ Shallow Crankbait ~ Black Gold
Note: This color has a pale metallic orange belly that cannot easily be seen in the photo - but it has an orange belly.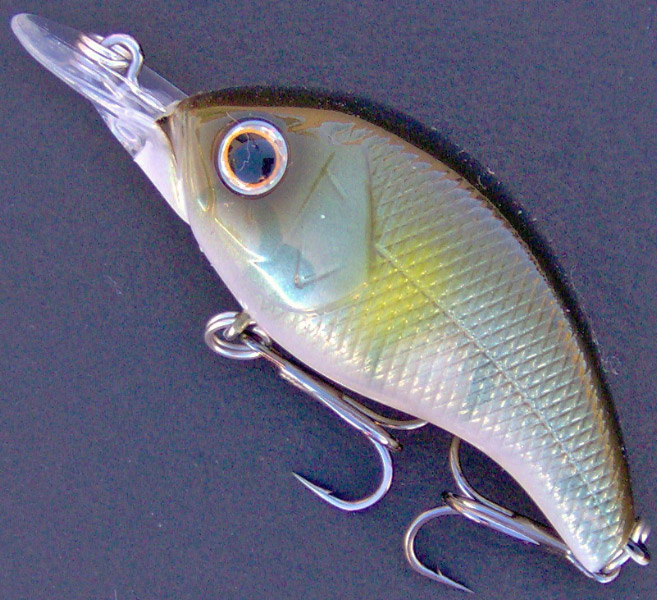 deps Korrigan SR ~ Shallow Crankbait ~ Ghost Ayu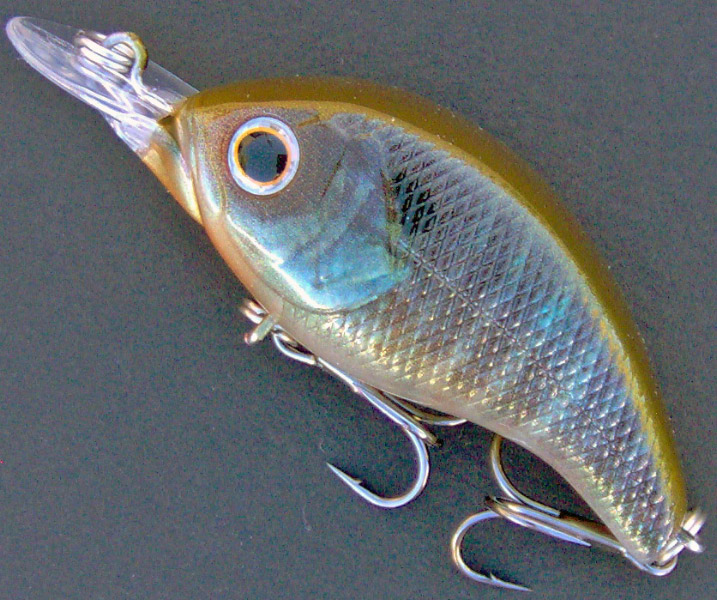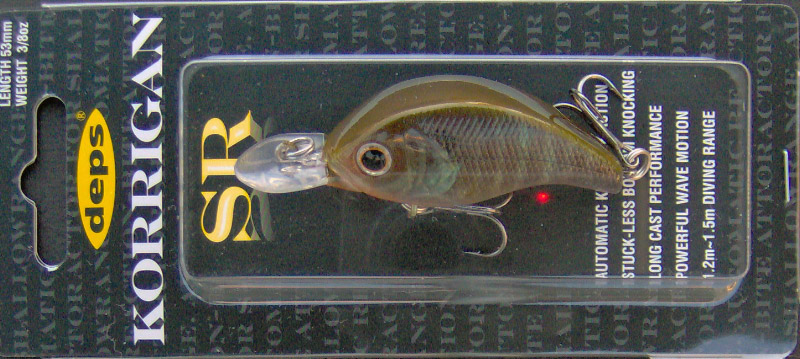 deps Korrigan SR ~ Shallow Crankbait ~ Real Bluegill
For pricing and current availability, please visit www.BassdozerStore.com.
Thank you for your business. May your next fishing trip be your bass-t ever!
Bass-t Regards,
Russ Bassdozer