Type: Floating jerkbait
Length: 4.5 in (120mm)
Weight: 3/8oz (11g)
Depth: 0-3 ft
Hooks: Owner ST36 #4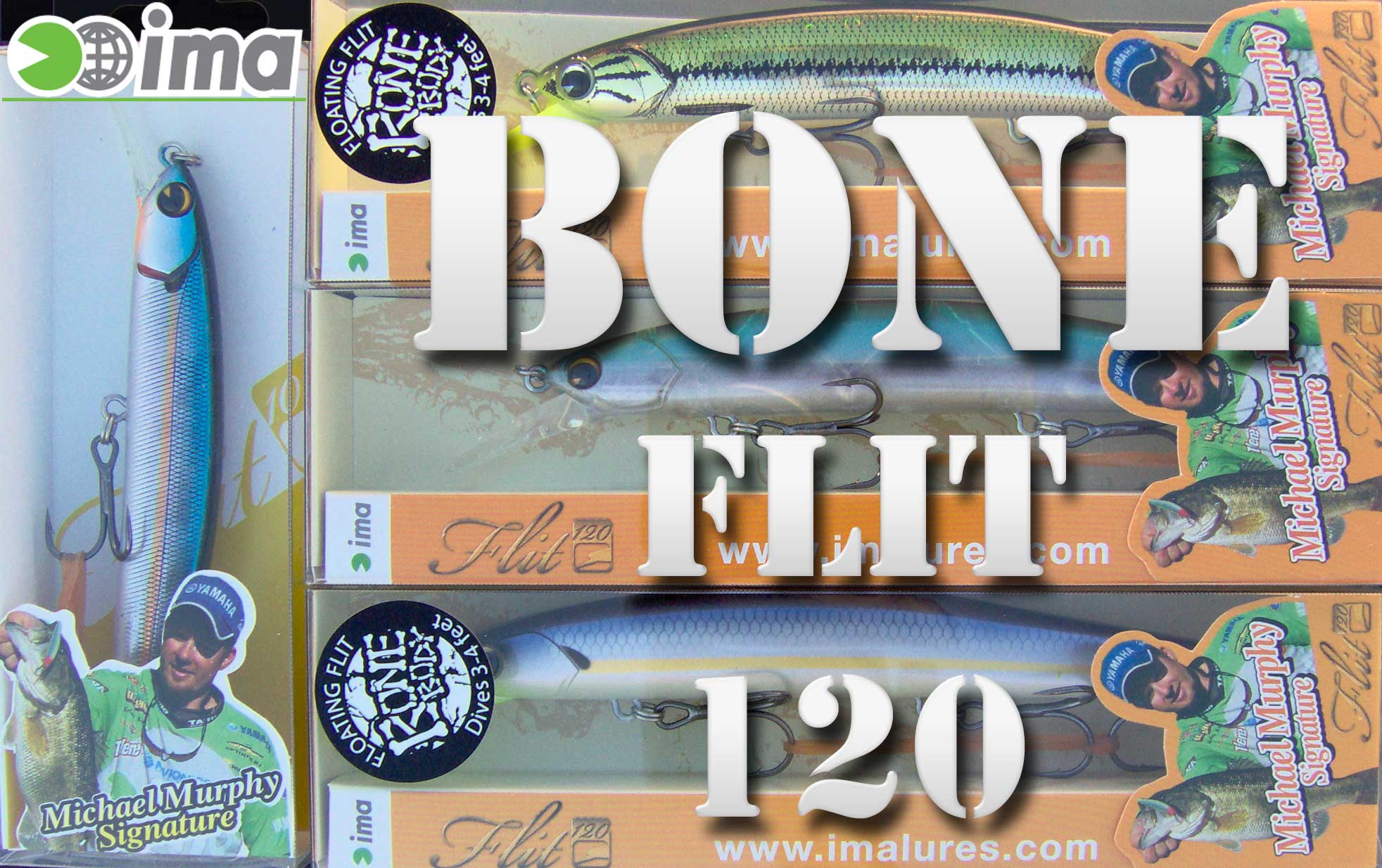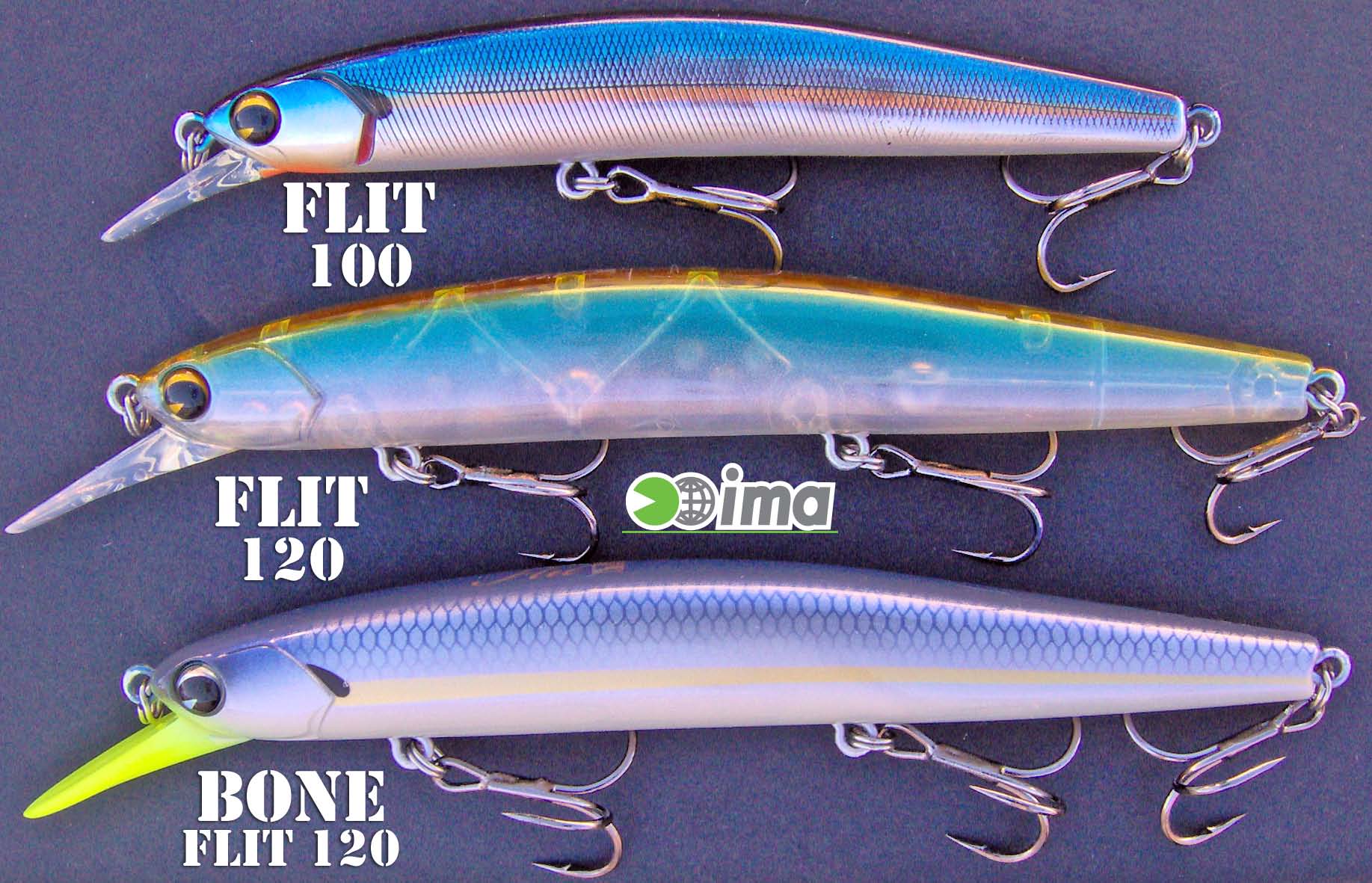 Size comparison of ima Flit 100m, original CFlit 120 and new BONE Floating Flit 120.
Ima Lures introduced its original Flit 120 jerkbait model in 2007 and two years later, the company brought the Flit 100 to market, for times when the bass "want a snack, not a meal." Both the Flit 120 and 100 have earned a respectable place in the savvy bass expert's arsenal today.
Now Ima has added a third member to this series – the BONE Floating Flit 120 has the same profile as the original Flit 120, but its made of a different BONE plastic that keeps it higher in the water column and it has a unique, brightly-colored lip.
The BONE Floating Flit 120 was tweaked and perfected on Japan's Lake Biwa, a trophy bass fishery where a world record largemouth tied George Perry's long-standing record. It was this proving ground where the new BONE Flit 120 was fine-tuned to effectively mimic live forage and increase strikes around shallow areas with grass or shoreline cover. Notable are the brightly colored lips, which help bass and anglers to visually track the lure, and make for some incredibly brutal visual strikes.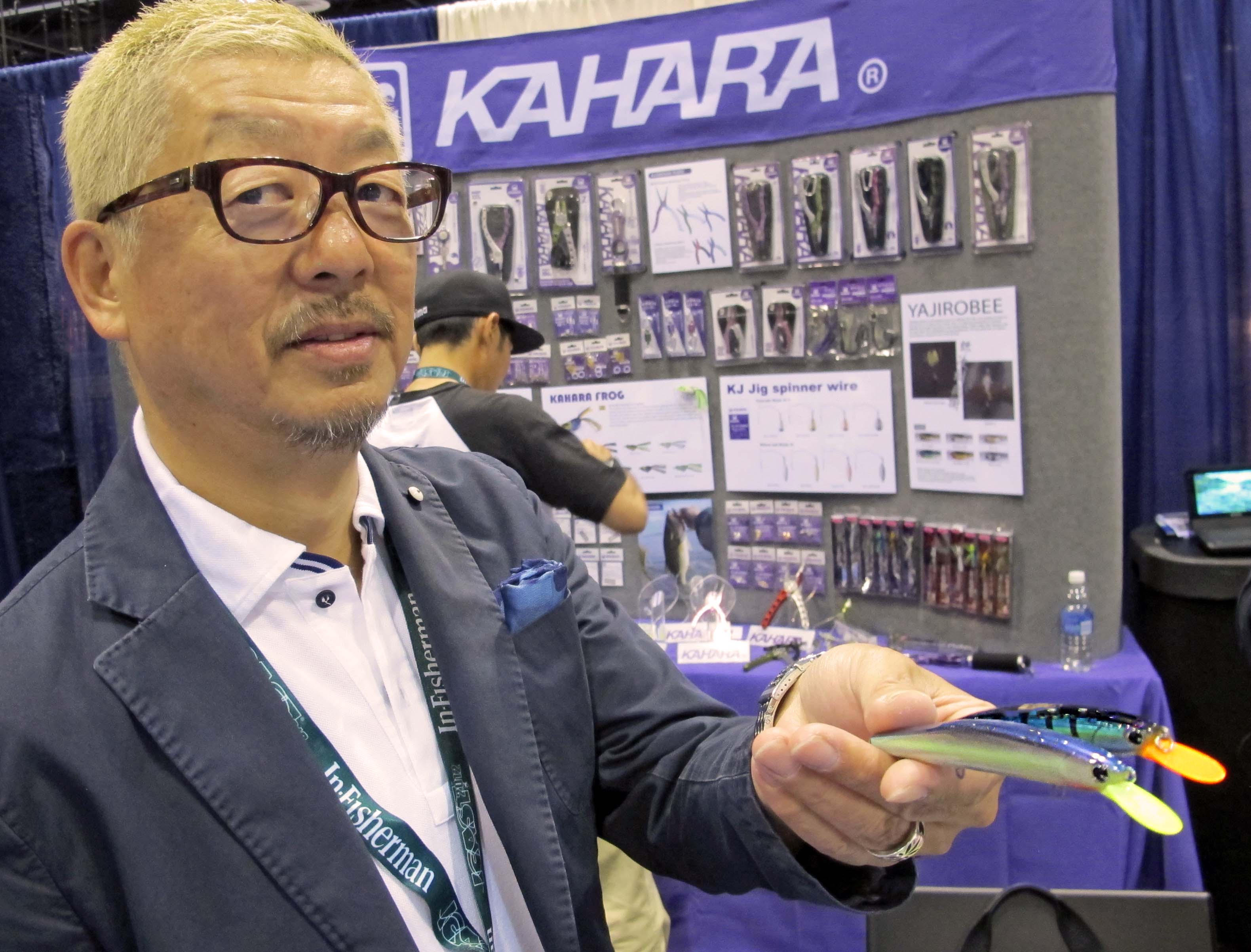 Ima President Igarashi-san
South Carolina pro Michael Murphy, a jerkbait expert and one of driving forces behind the earlier iterations of the Flit, raved about the characteristics that distinguish this new family member: "The BONE plastic has a different density and that's what really sets it apart," says Murphy.
The BONE Flit 120 is best fished in either a jerk-pause retrieve or a slow methodical walking motion with the rod held upward to keep slack line off of the water.
Murphy adds. "It really excels when you wake it. People tend to fish too fast when they wake a bait but with this one it's easy to get the cadence exactly right. During the pre-spawn or spawn, it's like nails on a chalkboard for big female bass. The strikes you get on this lure are really explosive, like what you'd get on a frog," says Murphy. "And because the bills are painted in bright colors, it works like a strike indicator to easily see how the lure is behaving."
Ohio pro Bill Lowen has used the BONE Floating Flit successfully in early season Bassmaster Elite events in Florida, but says it'll also be deadly on smallmouth in clear waters from east to west, and most certainly in the Great Lakes. "It's the best floating jerkbait I've ever tied on a rod," stated Lowen. "It's very buoyant, but it's also wild and erratic like the original Flit, which is something you don't see in other floating jerkbaits."
---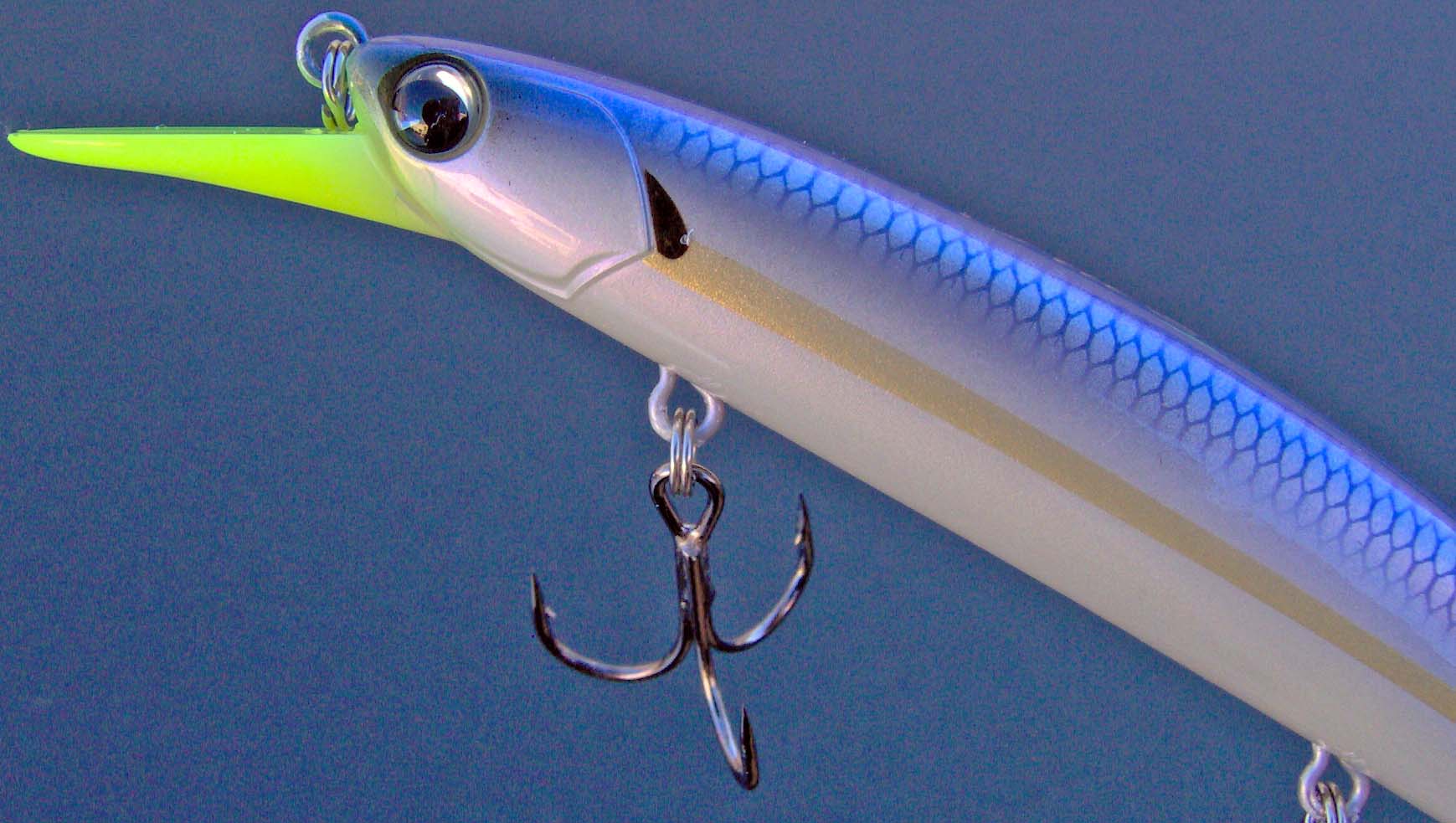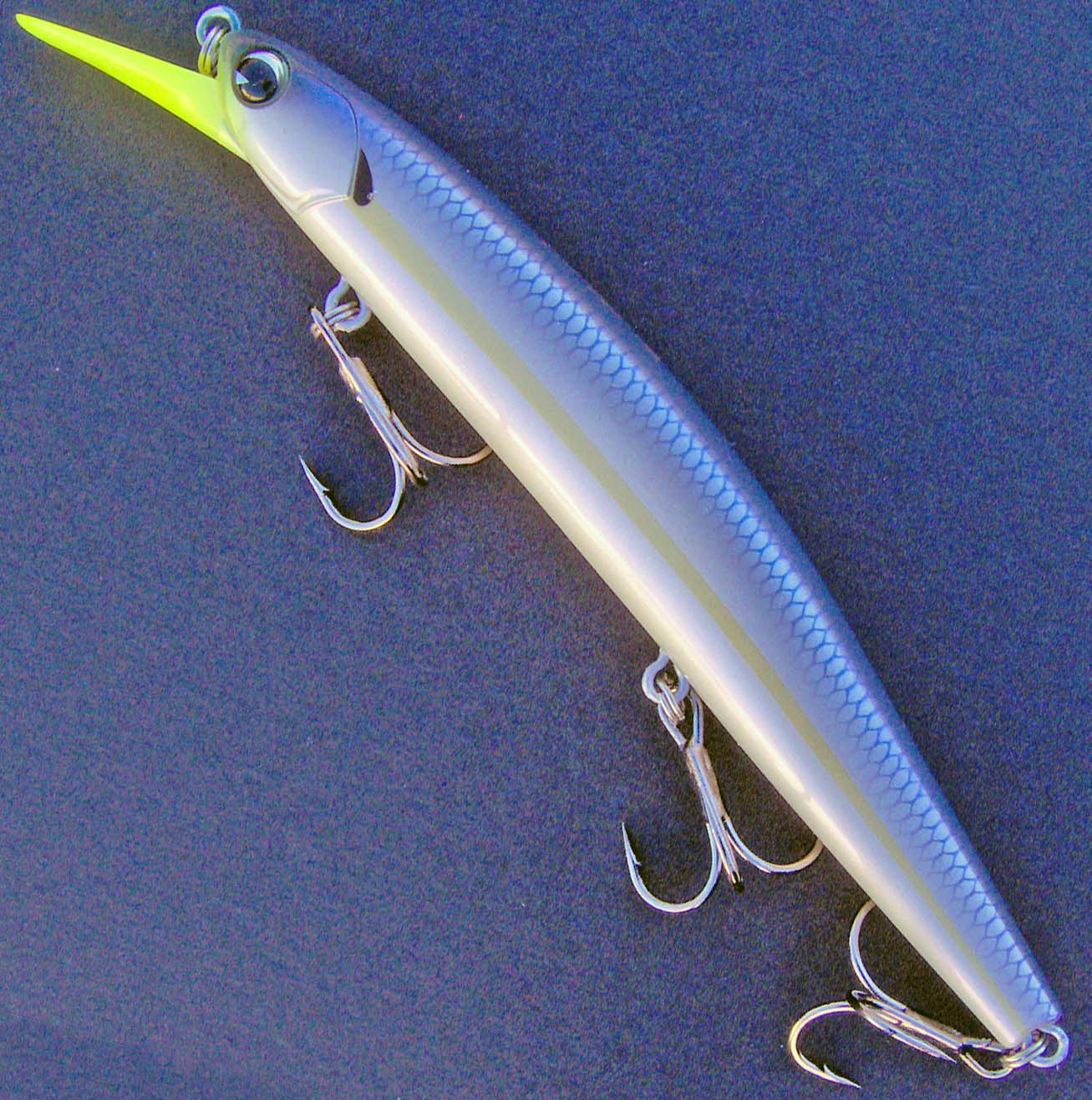 Ima BONE Flit 120 ~ Chartreuse Shad BONE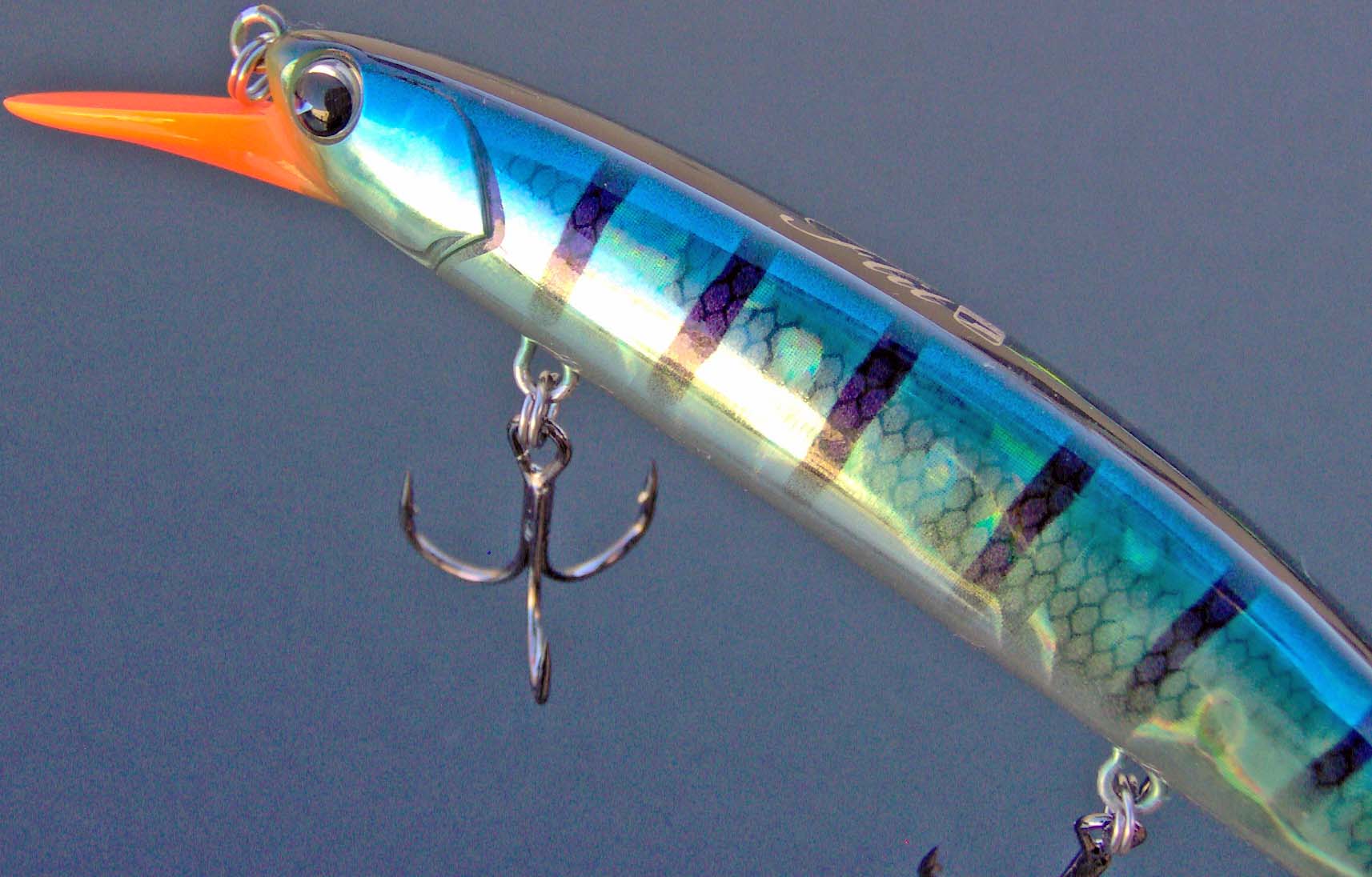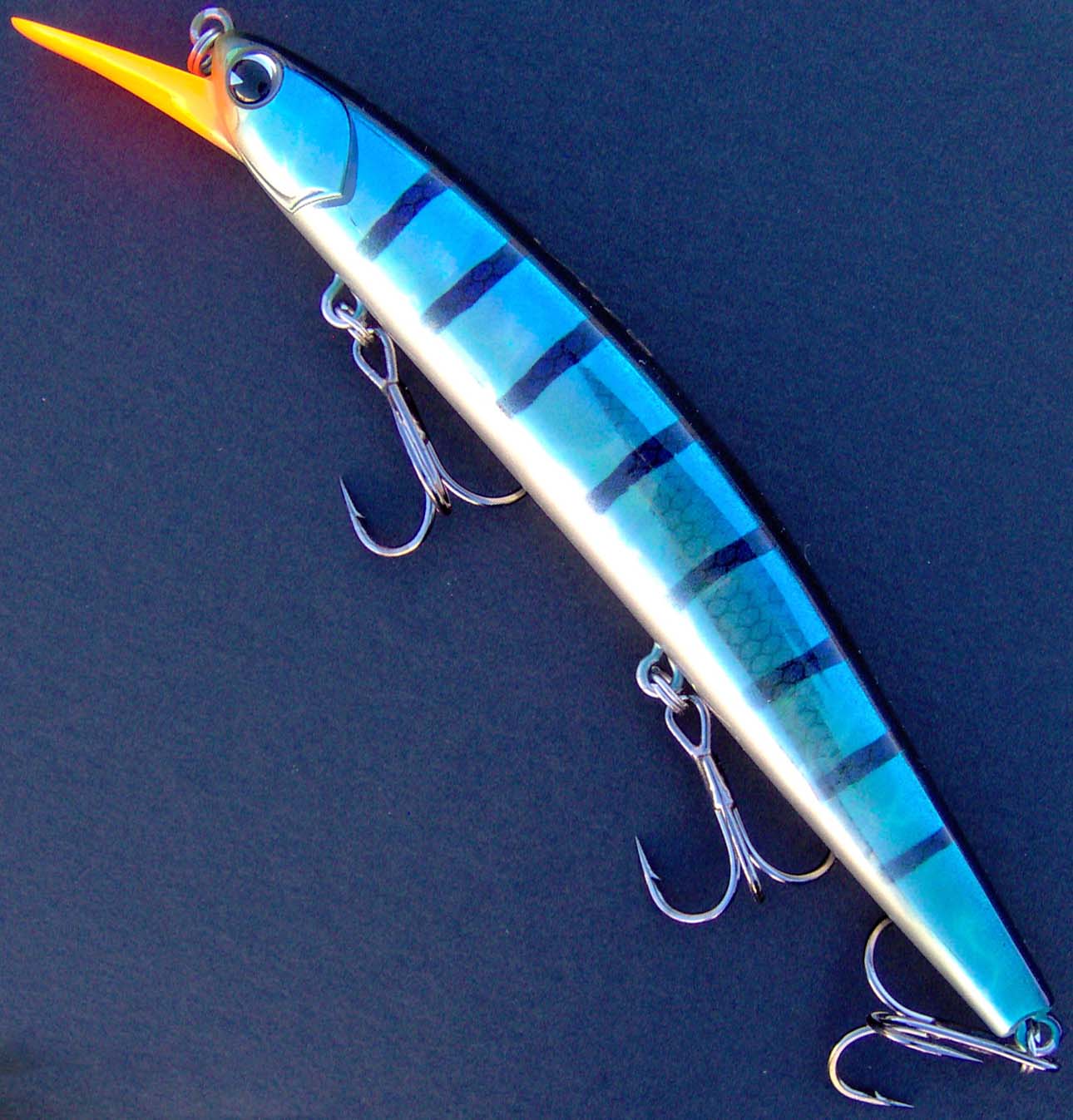 Ima BONE Flit 120 ~ Flash Bluegill BONE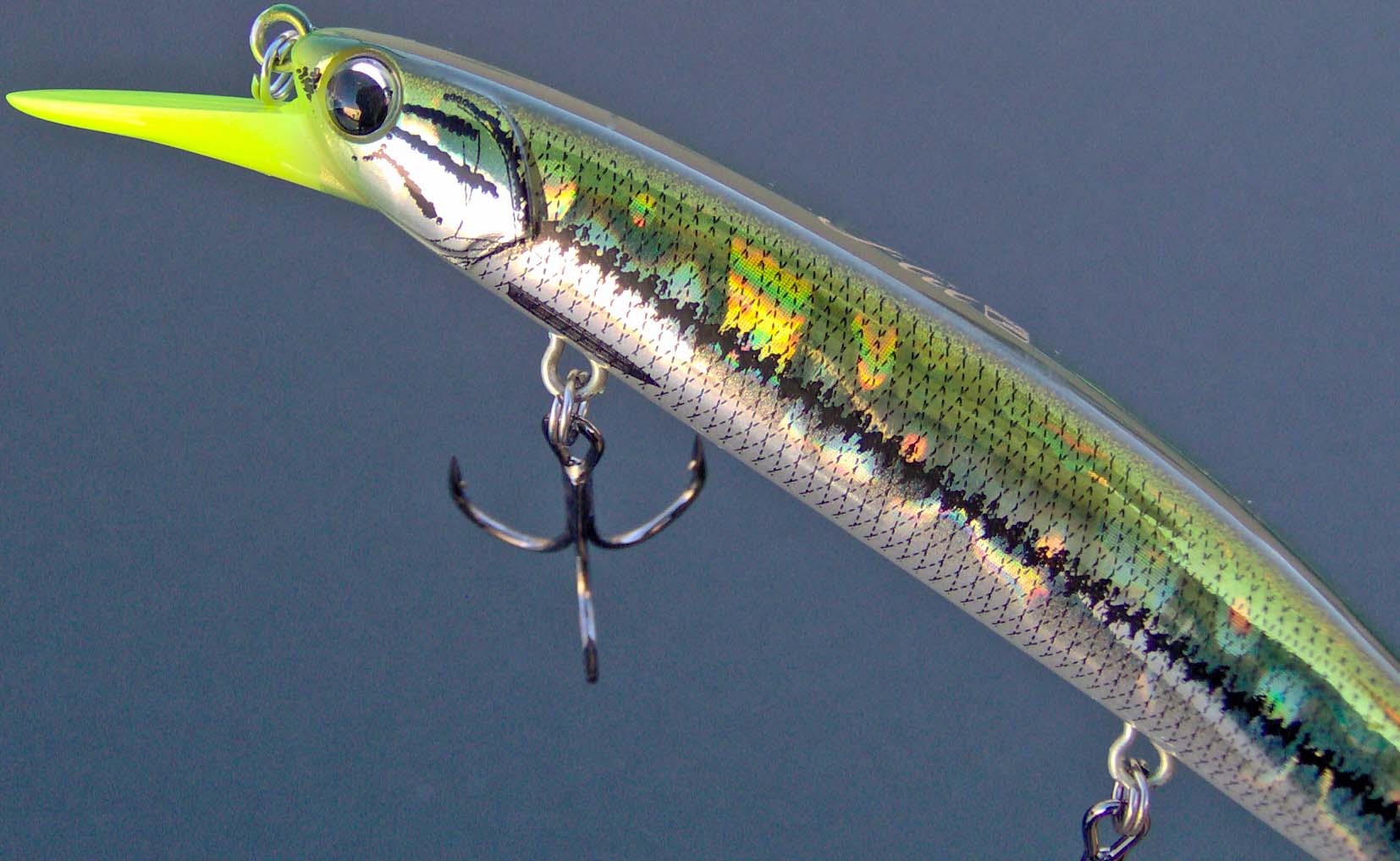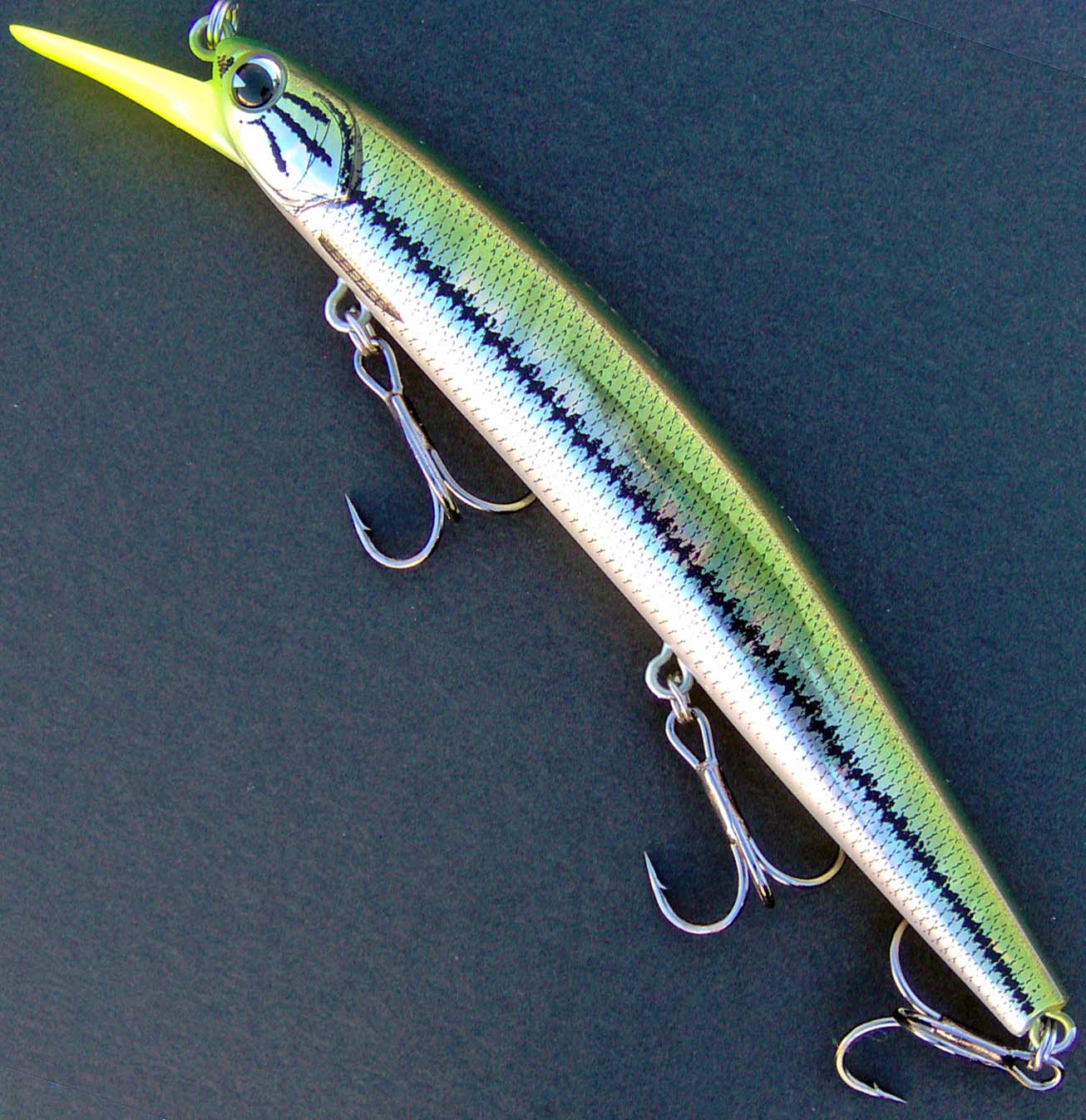 Ima BONE Flit 120 ~ Flash Bass BONE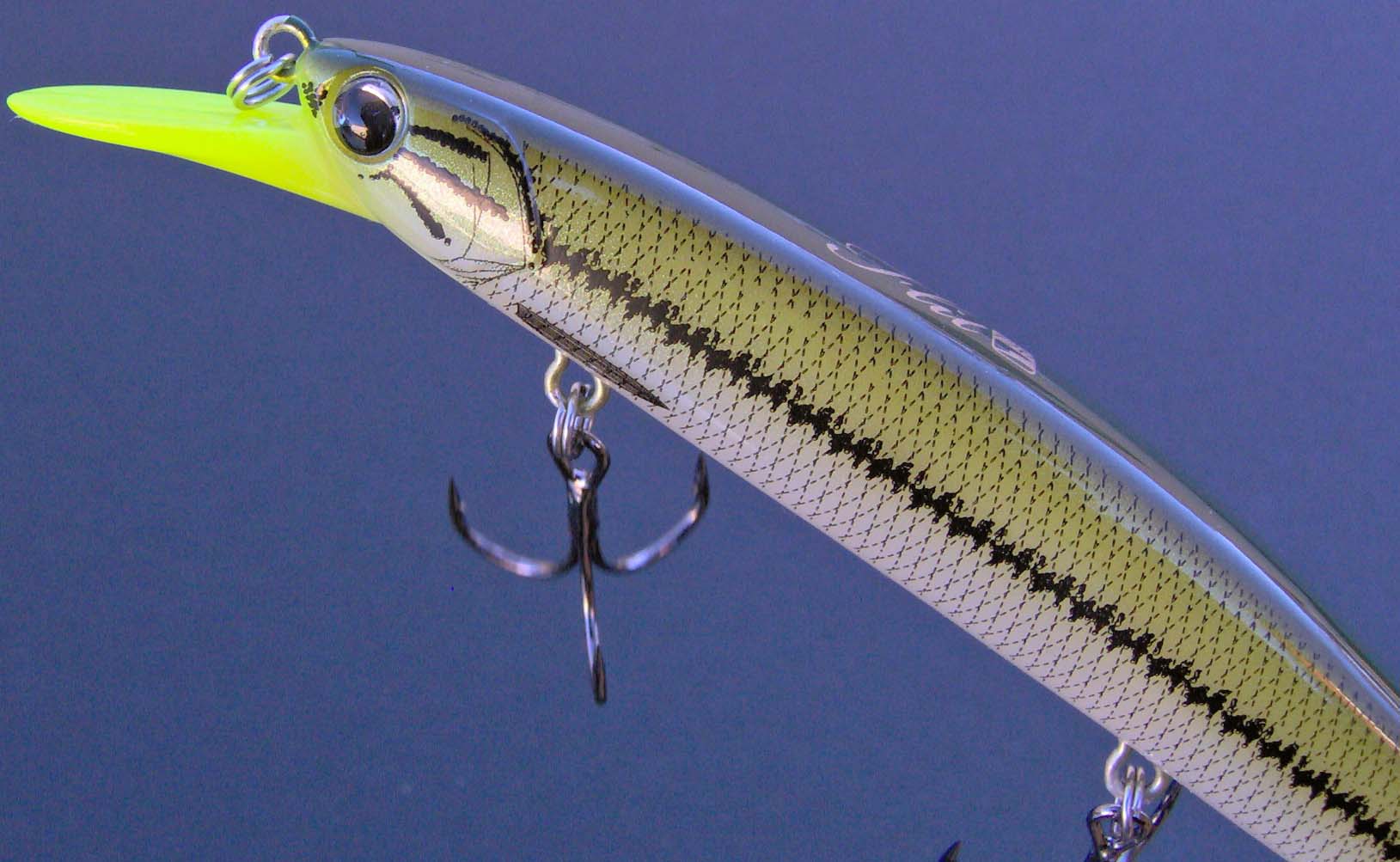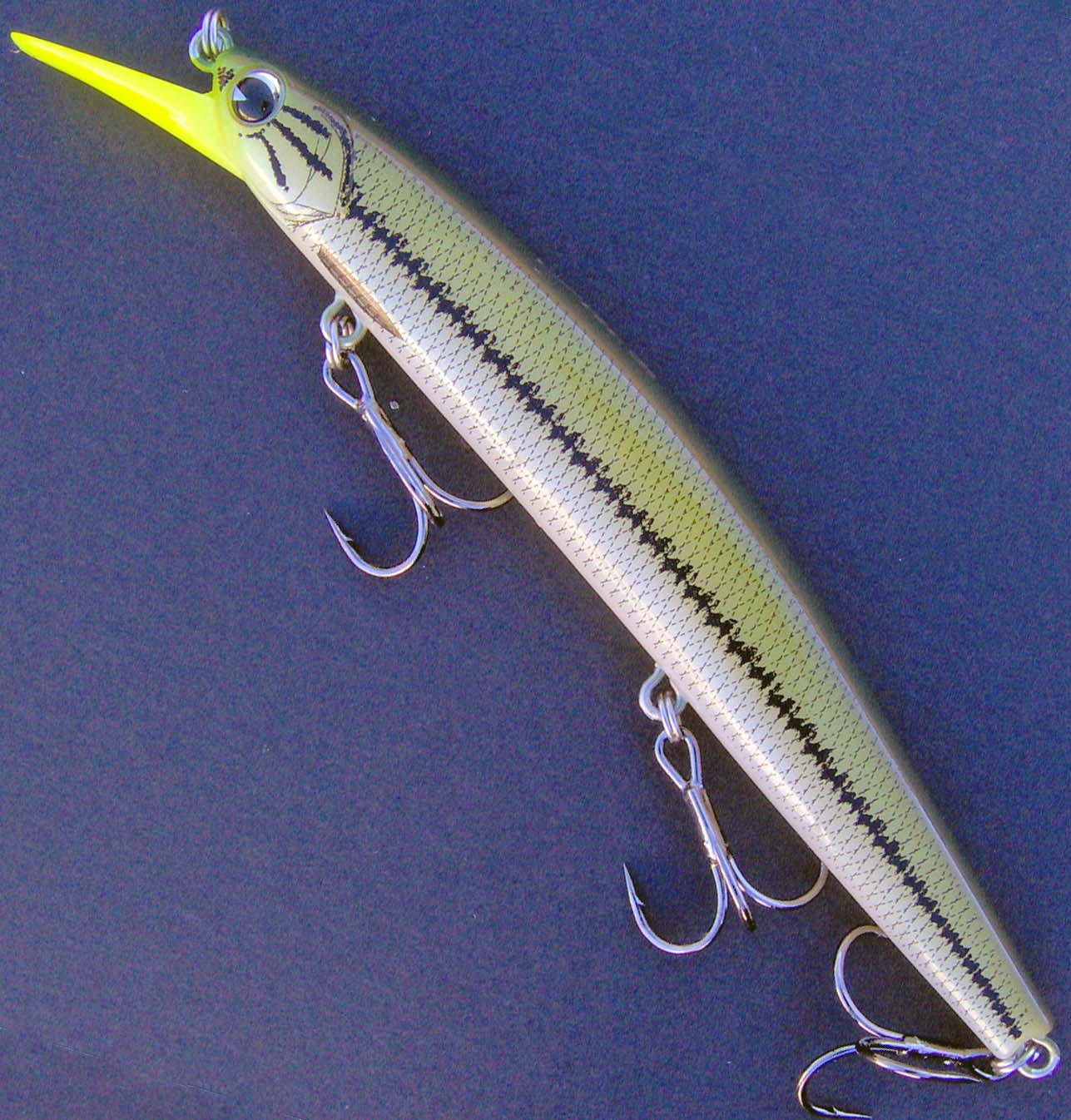 Ima BONE Flit 120 ~ Natural Bass BONE
For pricing and current availability, please visit www.BassdozerStore.com.
Thank you for your business. May your next fishing trip be your best ever!
Bass-t Regards,
Russ Bassdozer