Jackall Bonnie ~ An Undiscovered Topwater Star
The Jackall Bonnie is one of the best virtually unknown topwater baits in the USA today. It is the same style bait as many other brands of surface walking lures, meaning you use rod action to "walk the dog" with the Bonnie. What does the Bonnie do different? Why do you need it? The Bonnie becomes necessary because its difference is it can be walked side-to-side with a faster frantic action than almost any other topwater.
Bassdozer says: "This heightened level of action in the Bonnie is often a strike catalyst that many other lures cannot as easily trigger. When you think you are working the Bonnie too fast, it's not fast enough. Working it incredibly fast is when the Bonnie leaves other baits behind in its wake. Few can match the Bonnie's productivity when bass are triggered by the fast action level of the Bonnie. So that's what makes it different - and necessary."
Now when I say fast, I mean fast side-to-side action. You can work the rod tip fast, but not retrieve line fast. So the Bonnie develops a fast side-to-side blurring action, but does not move forward fast.
The Bonnie is a great topwater bait to use with braided line, and you may tie direct. No leader and no split ring is required. You hear a lot about braid fouling in the front hook with topwater lures, and there's a way you'll learn to minimize that. You'll need to learn to optimize your techniques and lure manipulation movements to avoid that braid catching the front hook. Practice makes perfect. You can get the knack where braid really won't get caught on the front hook any more with braid than with any other type line. Get used to tie braid right to the lure eye (no split ring) as that may help the braid stay untangled, and the suppleness of braid serves as a sort of substitute for the freedom of lure movement that a split ring provides anyway.
That's all I have to say about the Jackall Bonnie. It's an "undiscovered star" among topwater baits.
| | | | |
| --- | --- | --- | --- |
| Name | Size | Weight | Type |
| Jackall Bonnie 128 | 5.1" (128mm) | 7/8 oz (25g) | Topwater. Floating. Walking action. |
| Jackall Bonnie 95 | 3.8" (95mm) | 7/16 oz (13g) | Topwater. Floating. Walking action. |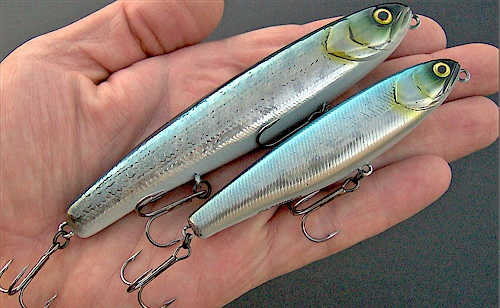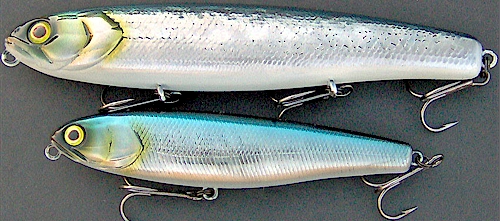 Size comparison of Jackall Bonnie 128 versus Jackall Bonnie 95.
---
Items in photos above not included with item for sale.
The price is for one (1) fishing lure brand new in box as shown below:
128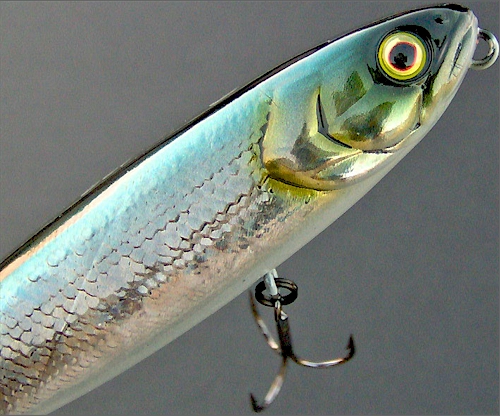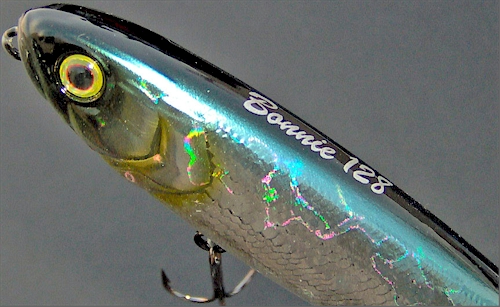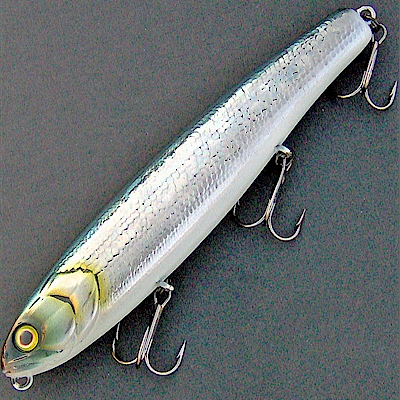 Jackall Bonnie 128 ~ Topwater ~ Aurora Black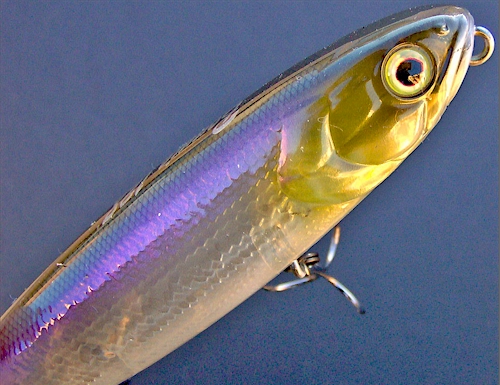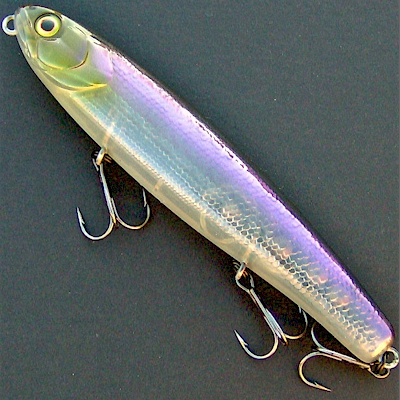 Jackall Bonnie 128 ~ Topwater ~ Ghost Minnow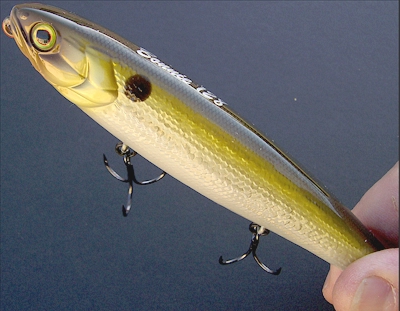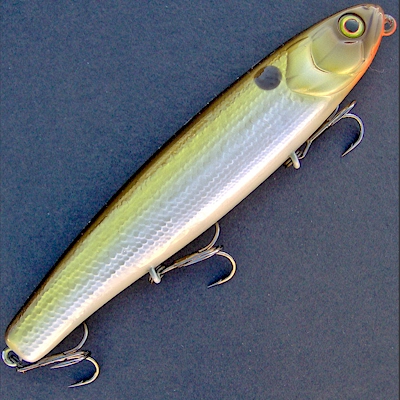 Jackall Bonnie 128 ~ Topwater ~ Tennessee Shad
---
95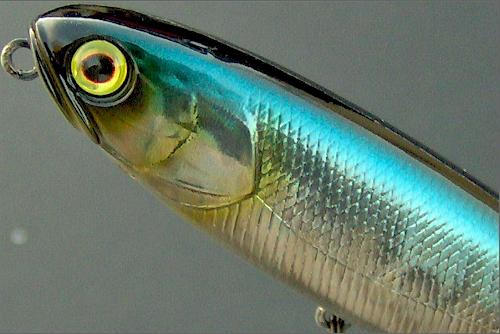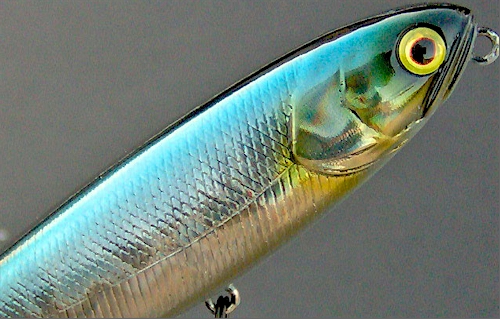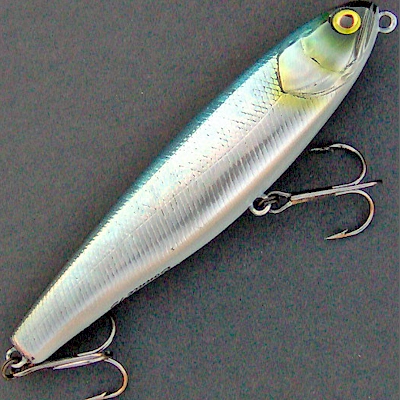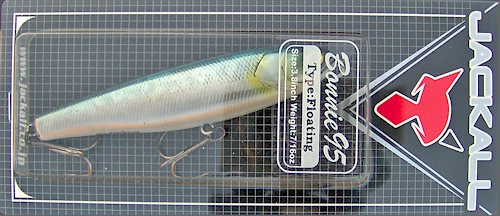 Jackall Bonnie 95 ~ Topwater ~ Aurora Black
For pricing and current availability, please visit http://www.BassdozerStore.com.
Thank you for your business. May your next fishing trip be your best ever!
Regards,
Russ